This post may have affiliate links, which means I may receive commissions if you choose to purchase through links I provide (at no extra cost to you). Thank you for supporting the work I put into this site!. Read my full disclosure here .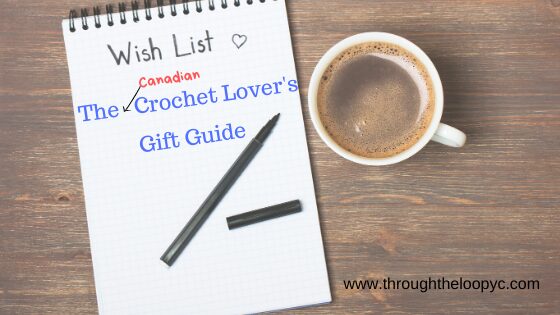 The Canadian Crochet Lover's Wish List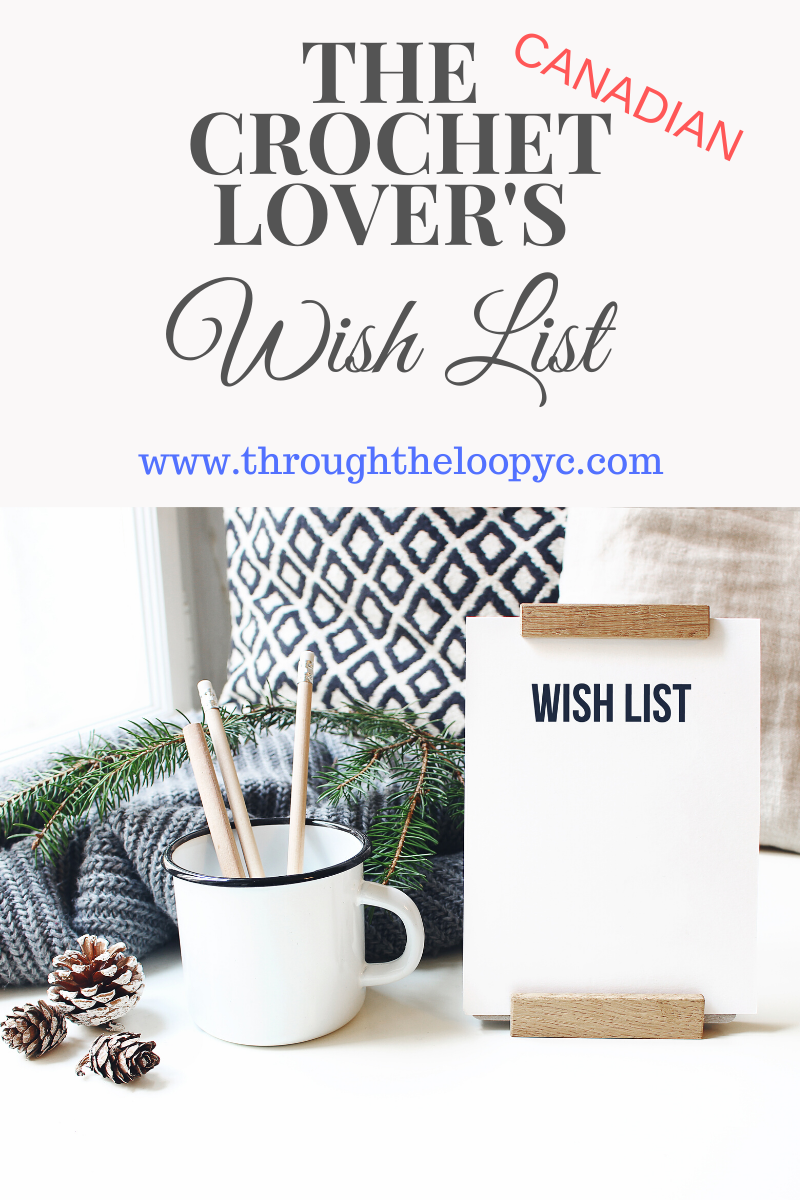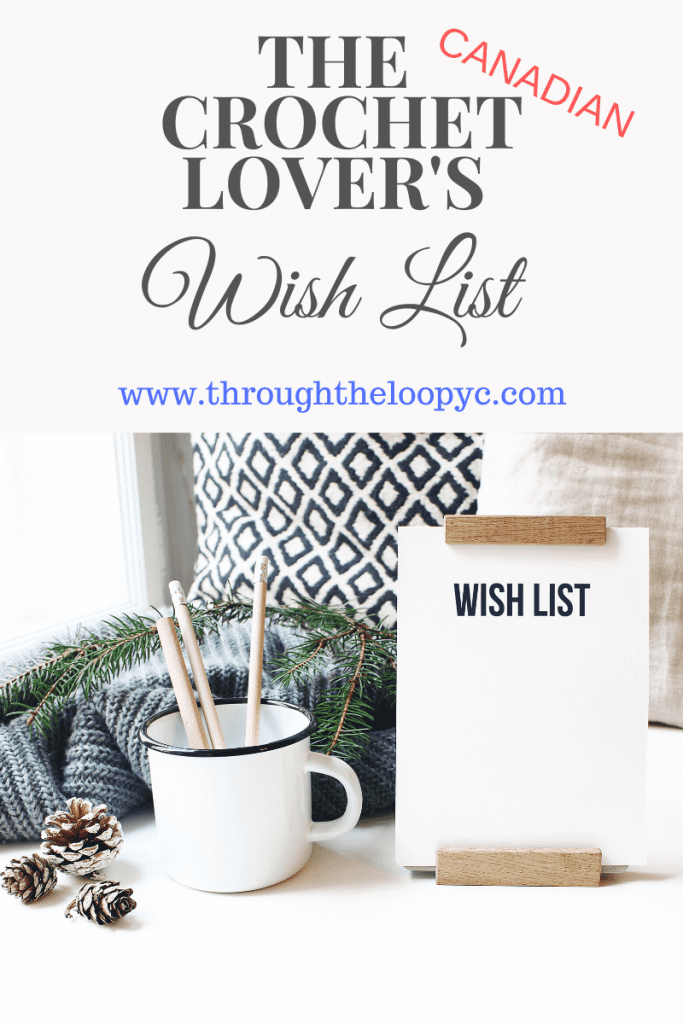 A Gift Giving Guide For The Crocheter In Your Life (Or Yourself!)
With the holiday's around the corner it's that time when the special people in your life will begin to ask you what some gift ideas are that you will LOVE. The Canadian Crochet Lover's Wish List should do just the trick for giving them some ideas you'll love!
Canadian Crochet Lover's Wish List
To make things easier for you and your loved ones, I have compiled a list of amazing gifts for all the crochet lover's out there; a wish list to swoon over! The vendors, makers and sellers are primarily Canadian! A few aren't but I love them so much I had to keep them on the list, and they do ship to Canada!!
These are all things I recommend, love, use myself, or are also on my wish list! These crochet lover's gift ideas are great for all occasions too!
Hooks
Hooks! You can't have too many!! Gifting of specialty hooks is sure to make any crochet enthusiast swoon!!
These luxury crochet hooks are made for comfort and beauty. A true treasure for any crochet lovers tool kit!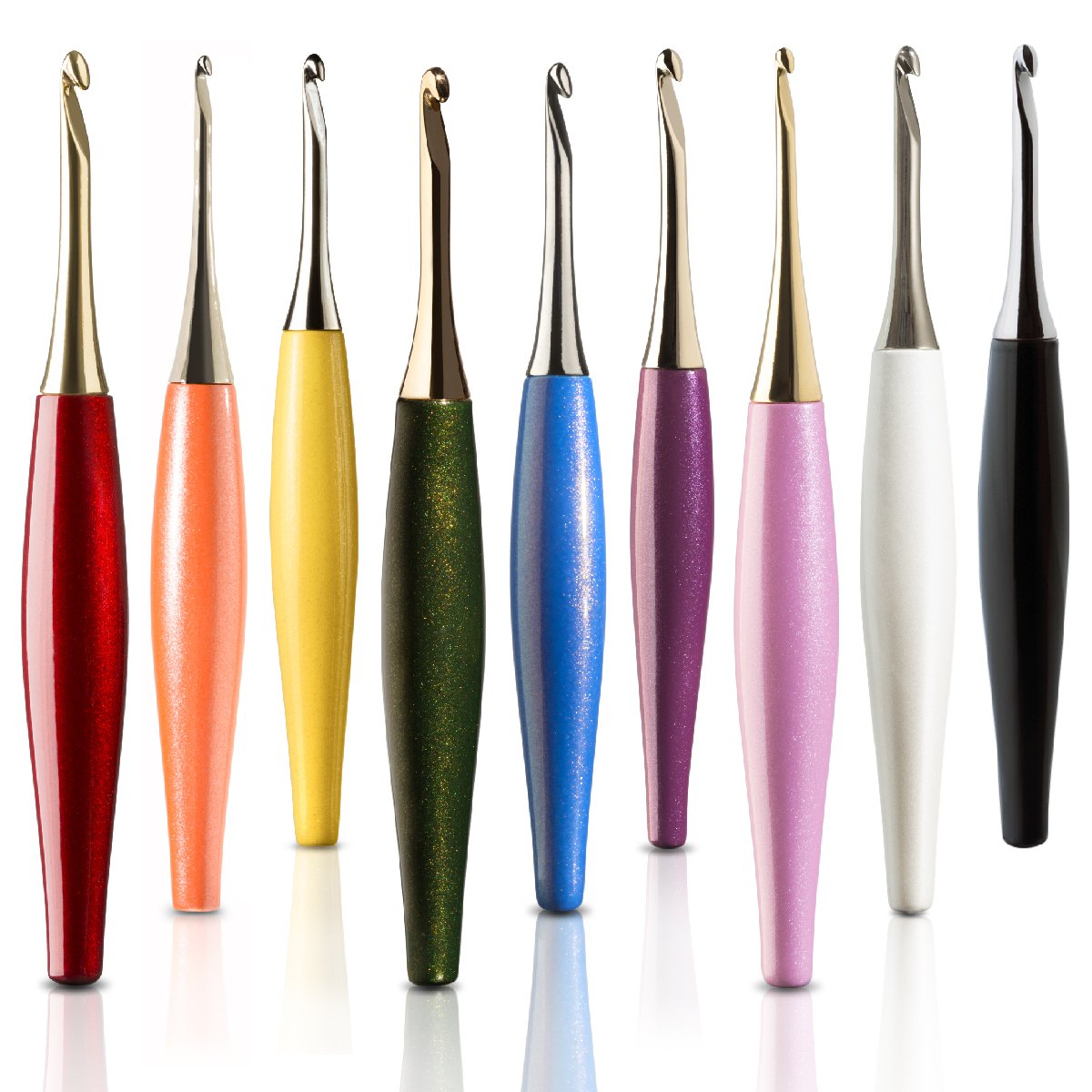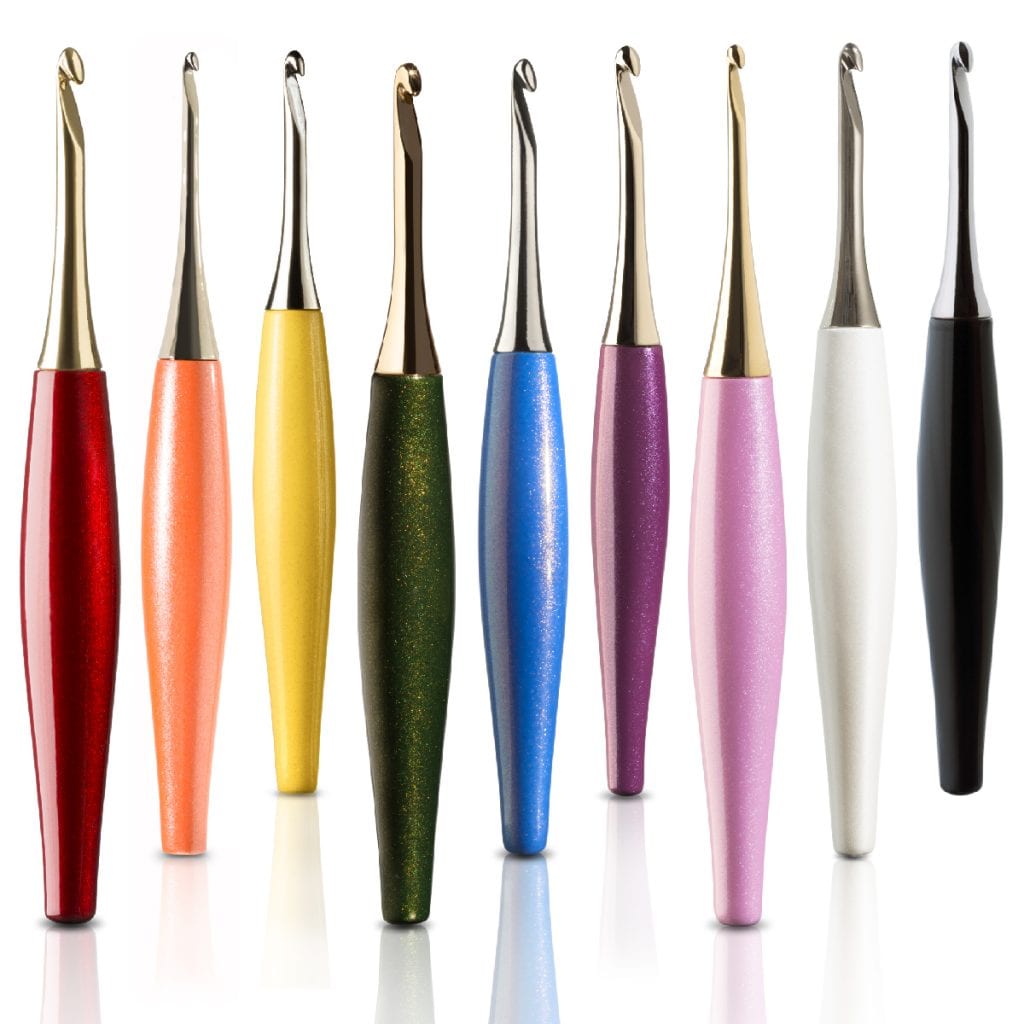 ps…. these are my fave and my go-to!
If your looking for a full set of ergonomic hooks these are great way to start building that collection.
Stitch Markers
Stitch markers are a crocheters best friend! Perfect for a stocking stuffer or a little something extra!
These *Boye stitch markers are my go- to there's lots and the bend so nicely.
For some fancier, fun stitch markers I really love Efficient Sense stitch markers on Etsy! Cindy has sooooo many to chose from, you'll be sure to find the perfect ones!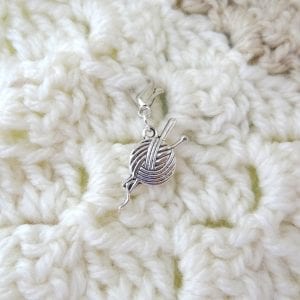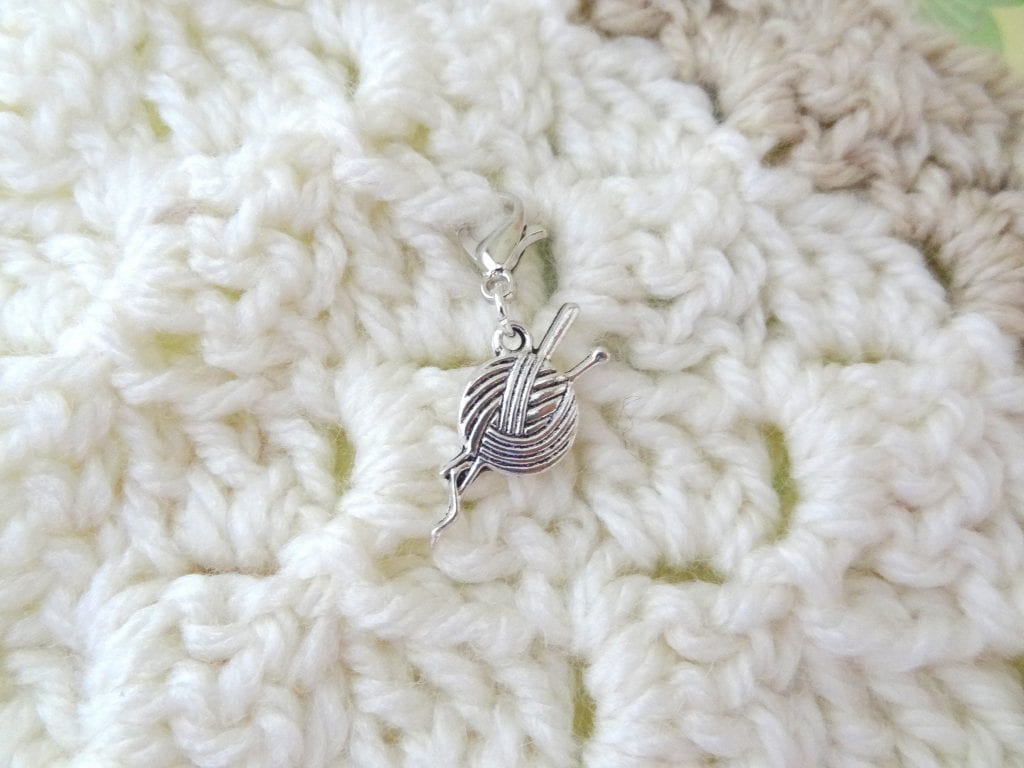 Another great Etsy option for some super cute stitch markers is Charmed Dreams. Donna makes some super cute markers like these Canadian Deserts markers!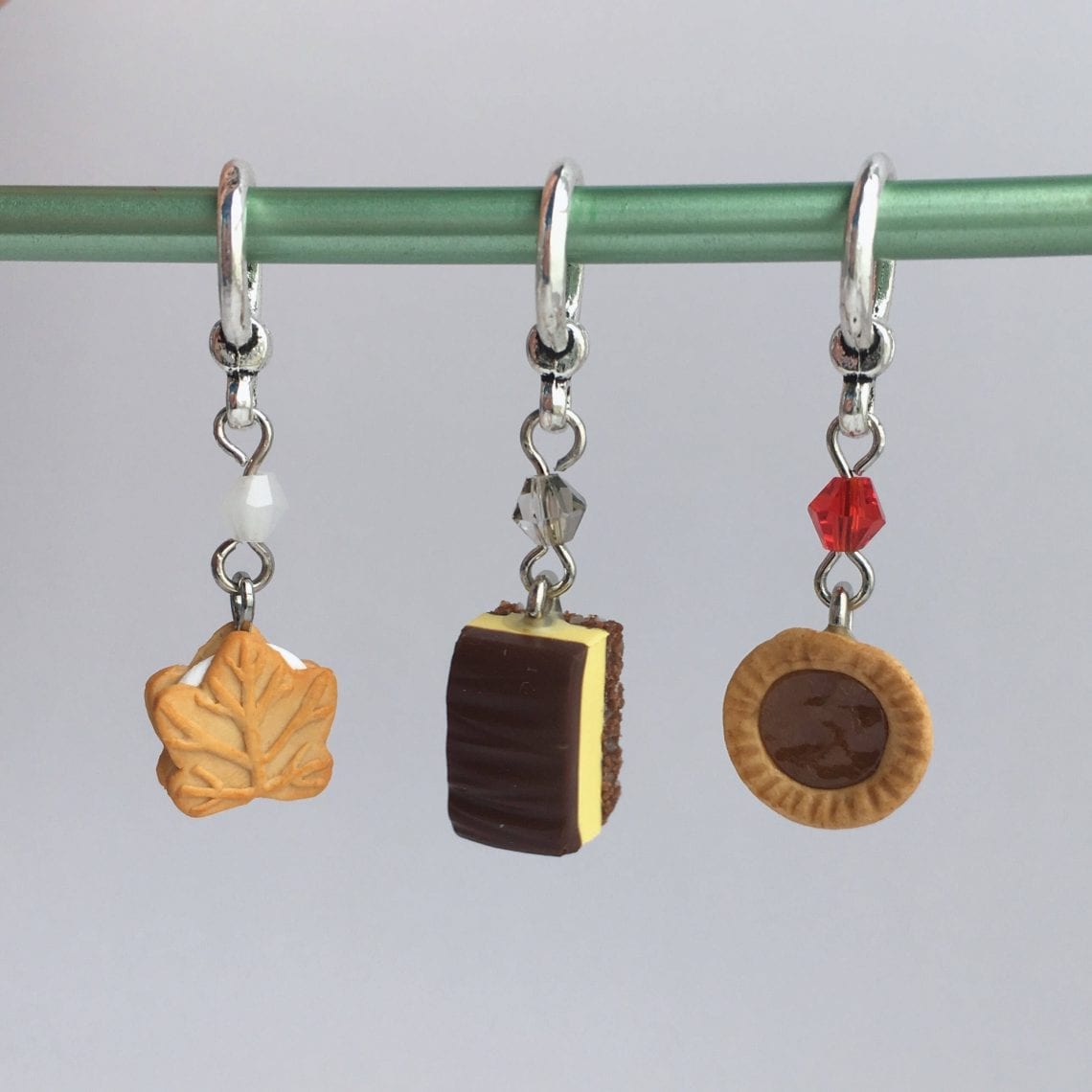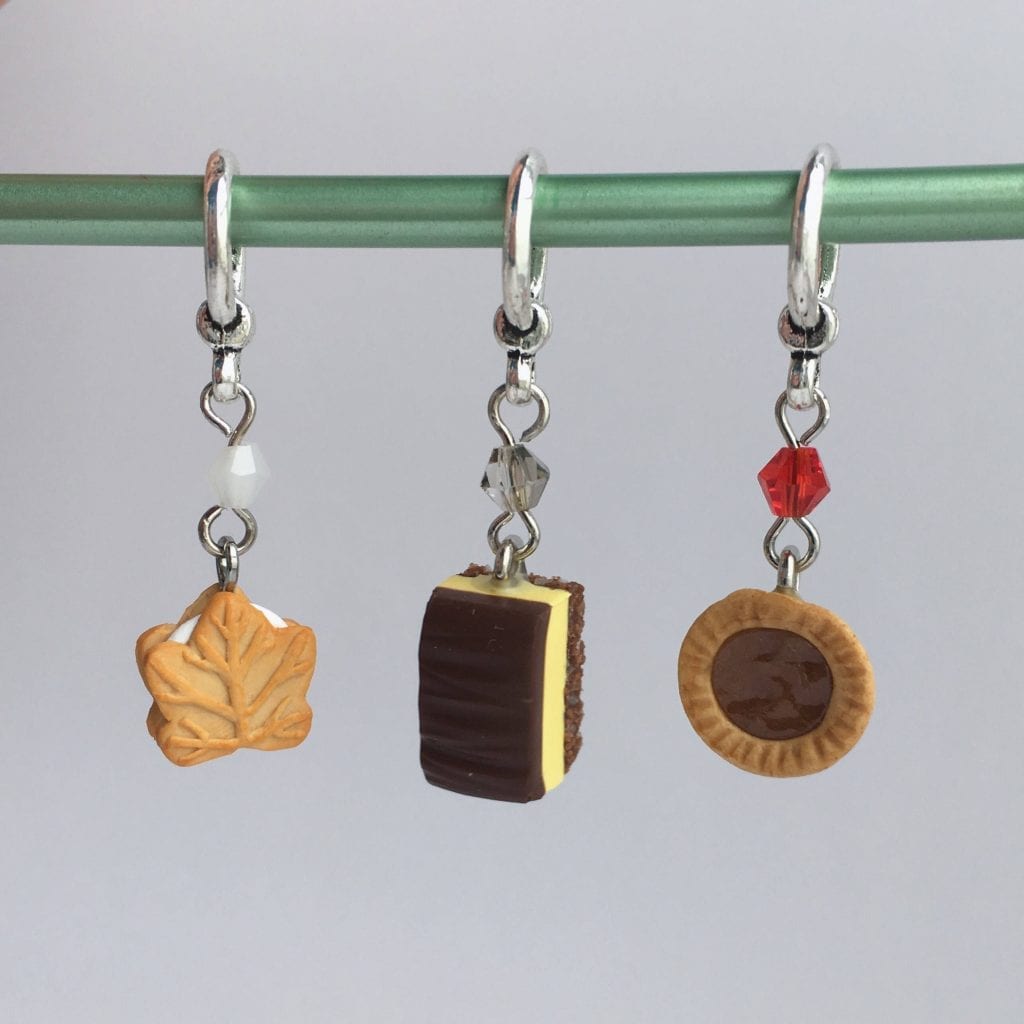 Yarn
Darn Good Yarn has yarn subscription boxes that are the perfect gift that keeps on giving!
Yarn Canada has a wide array of various yarns from some of the most popular brands! Not sure what to get?! You can't go wrong with a gift certificate!


Yarn Winder
Yarn winders are a life saver! Nothing beats a good quality yarn winder either! These are an awesome gift as they may not be something a crochet lover would gift themselves! This *Stanwood winder is one of the best on the market!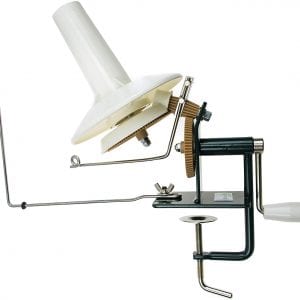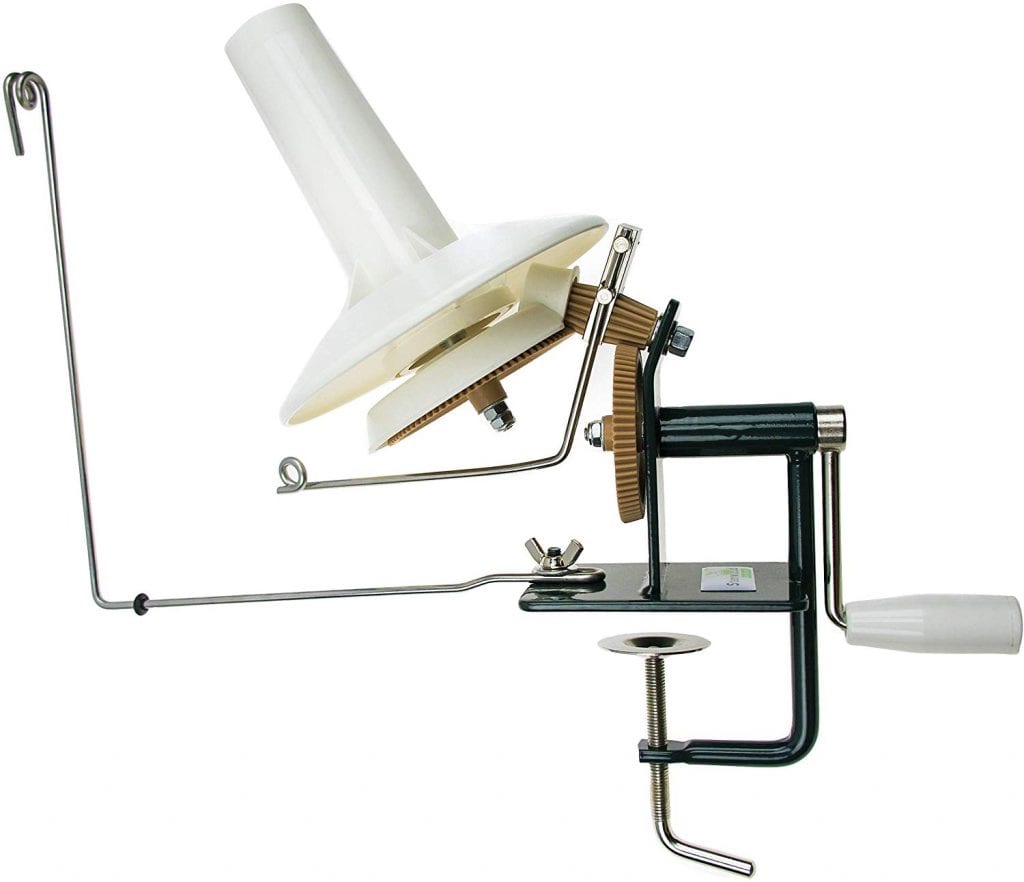 Labels
Labels made of suede, leather, cork, or wood that are sewn directly to finished makes are very popular, and a great way for any crocheter to expand their brand. I personally get mine from the amazing Sweet Pine Hills on Etsy! You can get them with a general phrase or personalized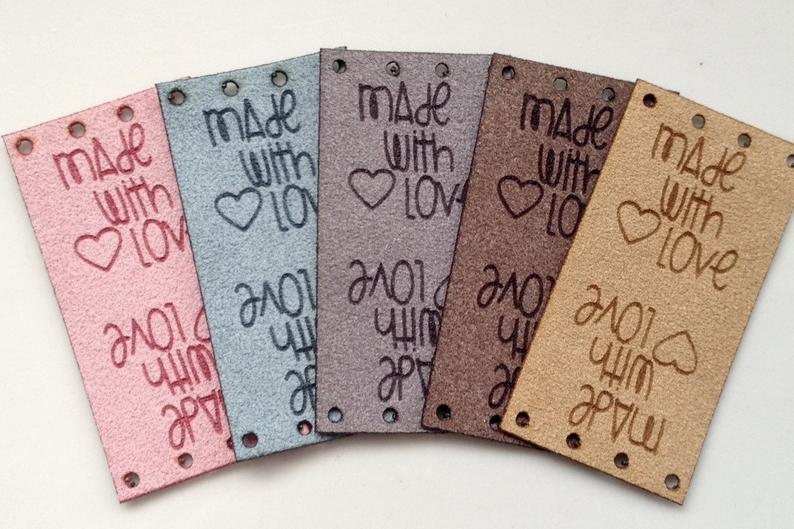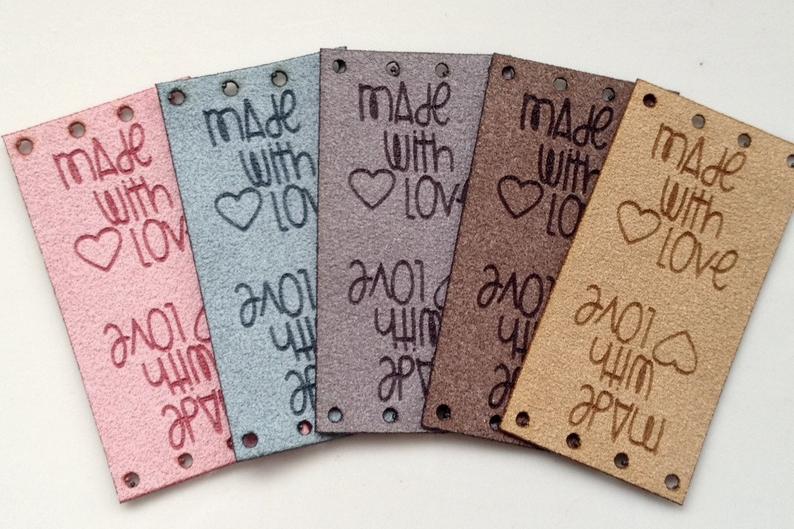 Product labels for craft markets or displays can make a big impact for looking professional! Weird Sheep on Etsy has an awesome variety of printable PDF labels for all your needs. Catherine will even add your logo; the Market Prep Kit is the perfect starter pack too! And yes, I get mine here too!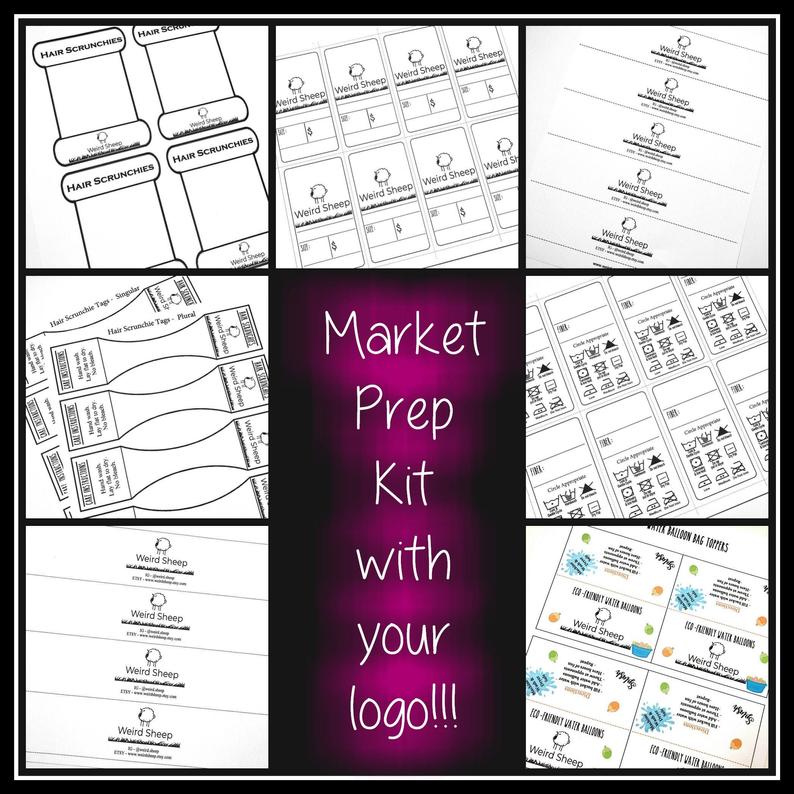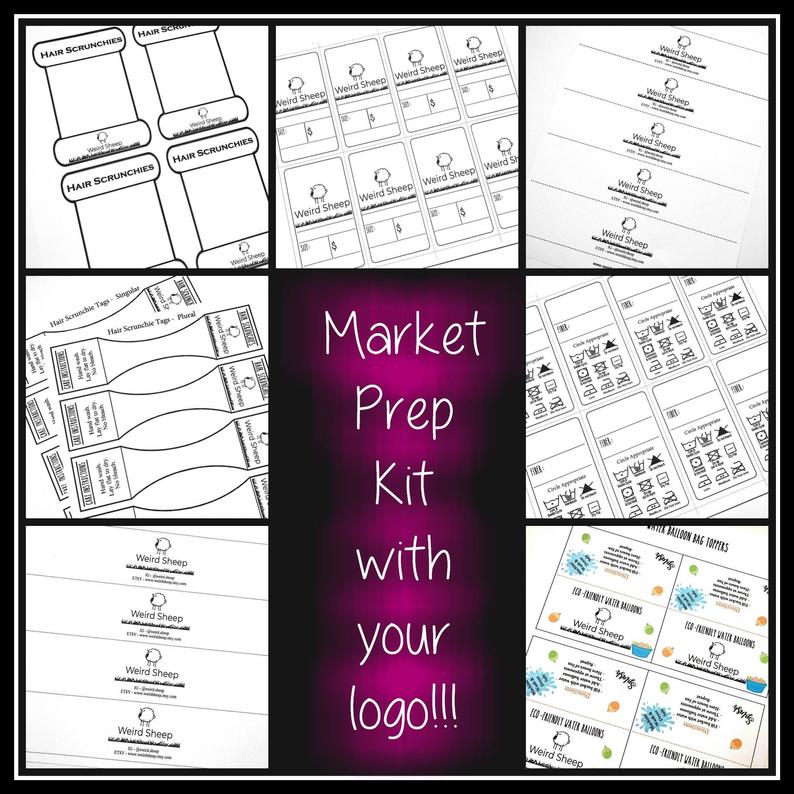 Pom Poms
Faux Fur Pom Poms are a must-have for any crocheter who loves making hats!
This *multi-pack is a great way to start! A super affordable option to get a good pom-pom stash started, and they have the button snaps so they are easy to remove when it's time to launder the hat!
If you're looking for some handmade, high end faux fur pom pom's you gotta check out What's Up Buttercup on Etsy! Trish makes beautiful poms in an assortment of fun, and natural colours! Trish offers flat-rate shipping in Canada of $7.50 and has a special offer YOU; use coupon code LOOP10 for 10% of your purchase!!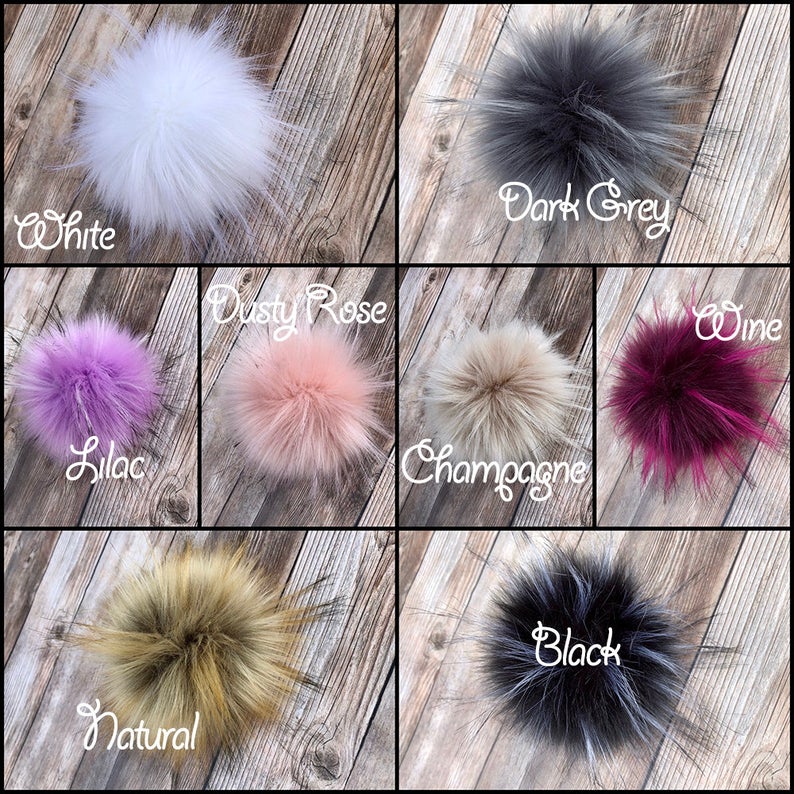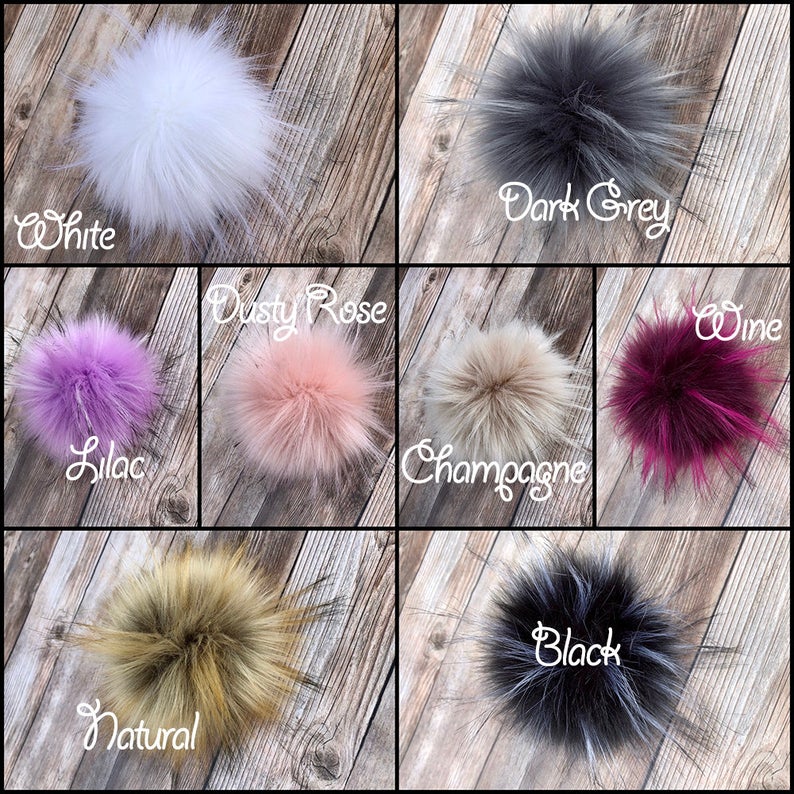 Specialty Scissors
Every yarny knows having a special pair of scissors ONLY meant for yarn is PARAMOUNT!! I absolutely love these romantic, vintage *scissors!
Crochet Courses
If your crochet lover is just learning or loves to always keep learning new things check out some of the *online courses Annie's has to offer! Annie's has been around since 1975 and is one of the most well-known names in the crochet/knit world! These classes would make an amazing gift!
For those wanting to start a crochet business or build upon the one they already have the *Crochetpreneur Business Academy is sure to be the perfect gift! Pam is amazing and has so much knowledge and experience to share! The best part is the community of CBA. The Business Academy is one of the best investments I've made, and I know that if you're crochet lover is interested in a business they will absolutely love this!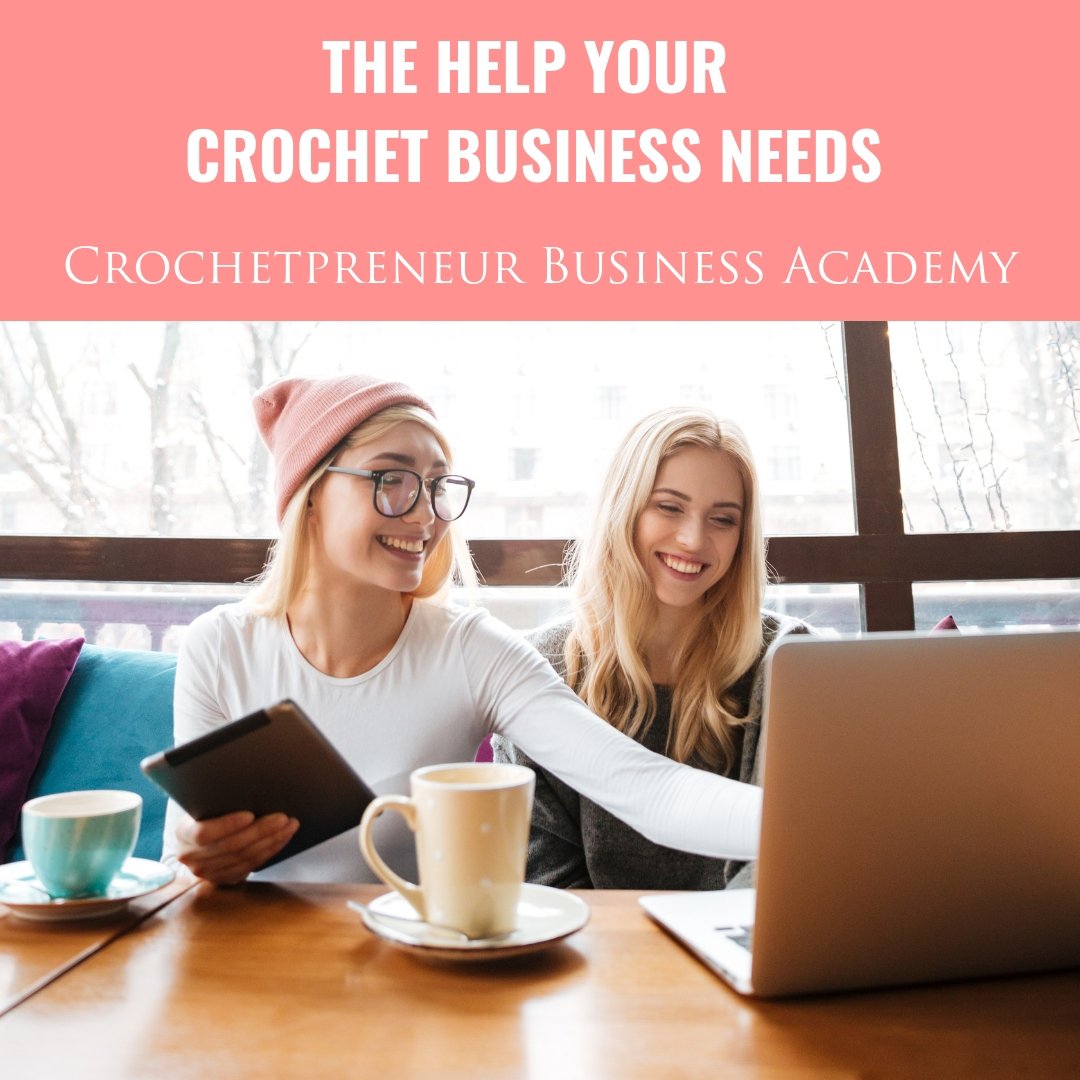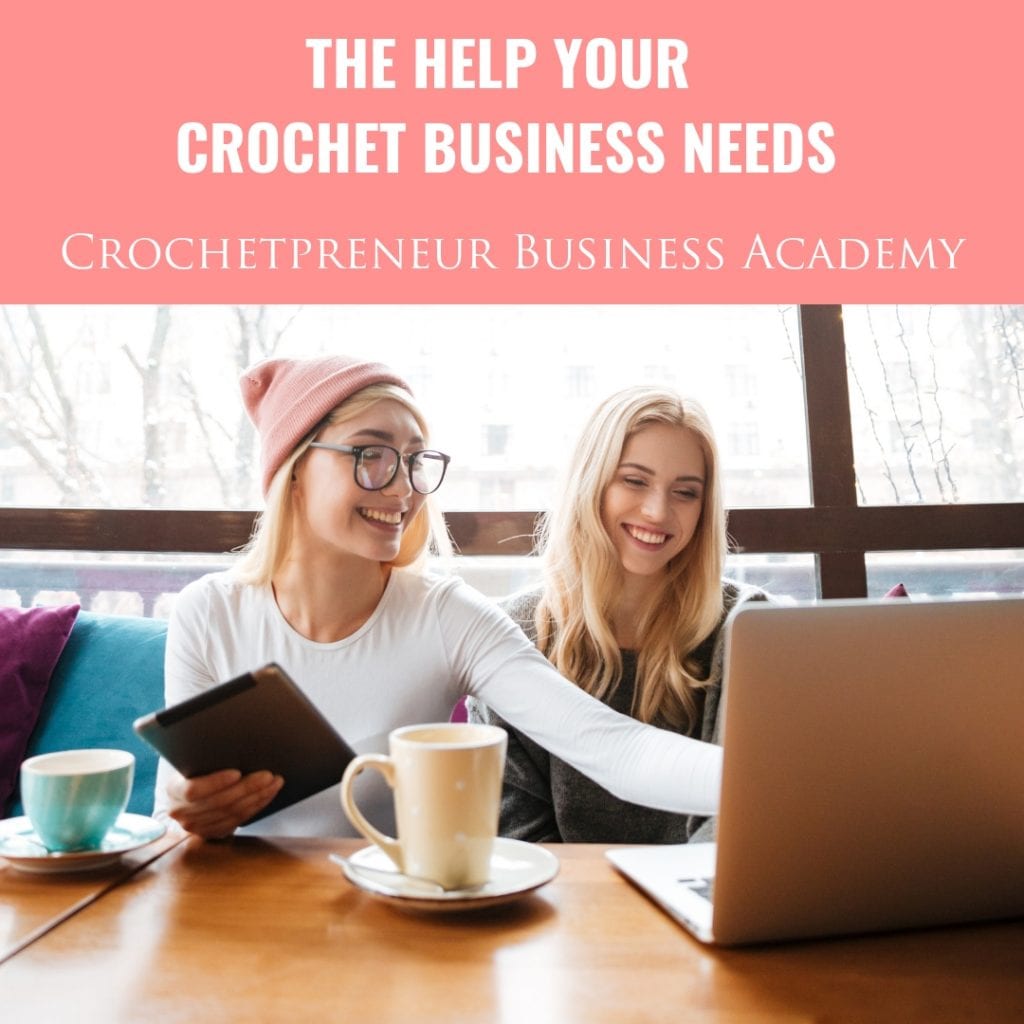 There is a *wait list for the Academy, be sure to sign up to be notified the next time the doors open!
Magazine Subscription
Magazine subscriptions are a fun way to add a bit of nostalgia to your gift!
Happily Hooked Magazine offers both digital and print *subscriptions or one-time purchase of their monthly magazine and *Pattern Pack Pro!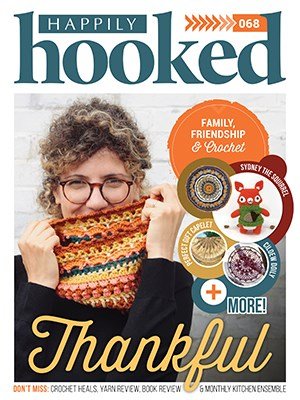 Patterns
Don't forget to pick out your favourite TTLYC patterns! You can find them here, or on Etsy or Ravelry!
Crochet Lover's Dreams Come True
I hope you love all the featured items as much as I do!! I am so honoured to be able to spotlight primarily Canadian sellers too!!
Don't forget to share this post with everyone who needs awesome gift ideas!!!
If you'd like to stay In The Loop with all things Through The Loop Yarn Craft join the Newsletter for a special gift and updates of pattern releases and special offers!
Thank you so much for checking out the Canadian Crochet Lover's Wish List, and helping support other Canadian sellers!!! I so love and appreciate your support!!
xo,
Ashley
*Indicates an affiliate link. which means I may receive commissions if you choose to purchase through links I provide (at no extra cost to you). Thank you for supporting the work I put into this site!. Read my full disclosure here.
Please follow and like us: