This post may have affiliate links, which means I may receive commissions if you choose to purchase through links I provide (at no extra cost to you). Thank you for supporting the work I put into this site!. Read my full disclosure here.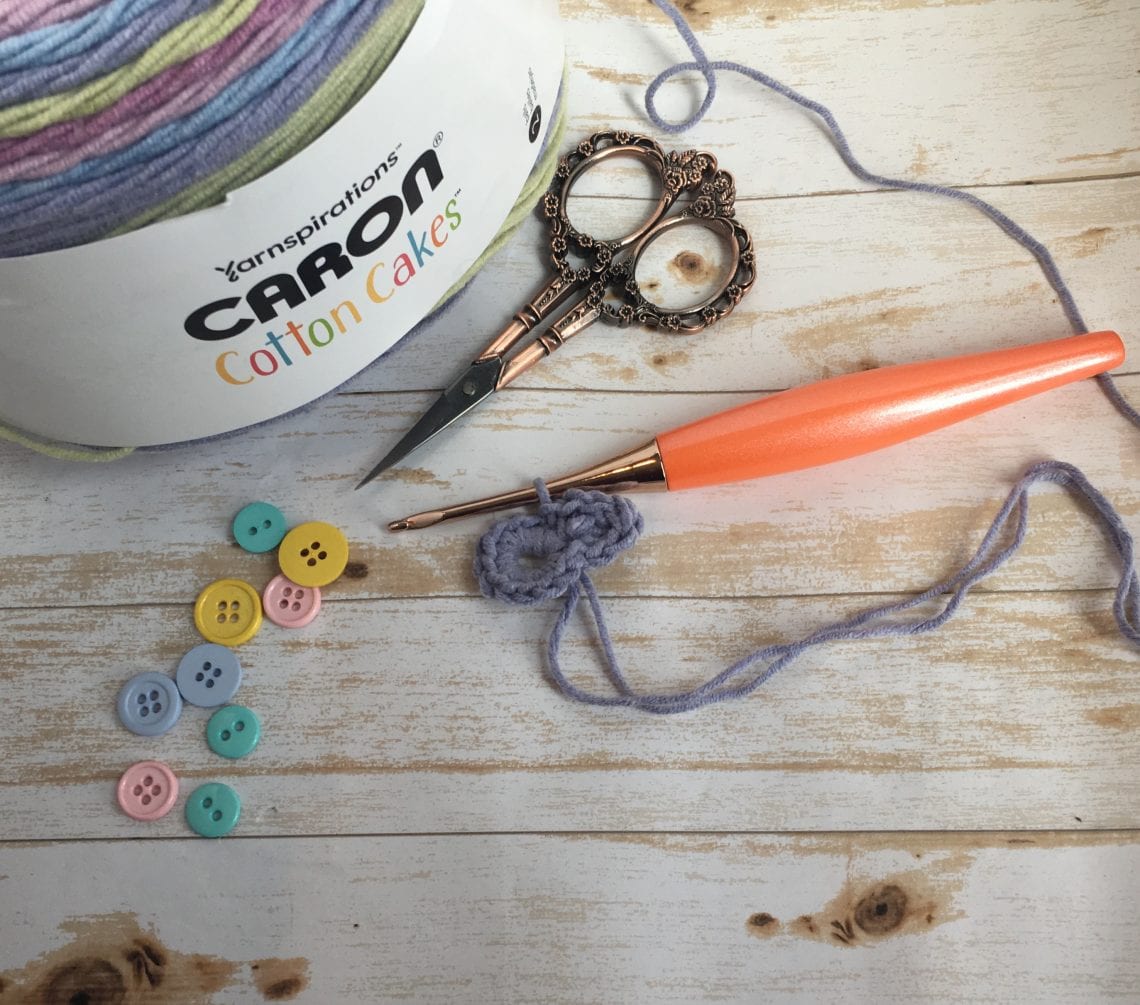 Crochet Pattern Tester: Where To Find Pattern Testing Opportunities
So you've read through the benefits of being a crochet pattern tester, and what you need to get started. Now you're ready to find some crochet pattern testing opportunities!
Haven't read the other Pattern Testing articles? That's okay! You can find them here and here!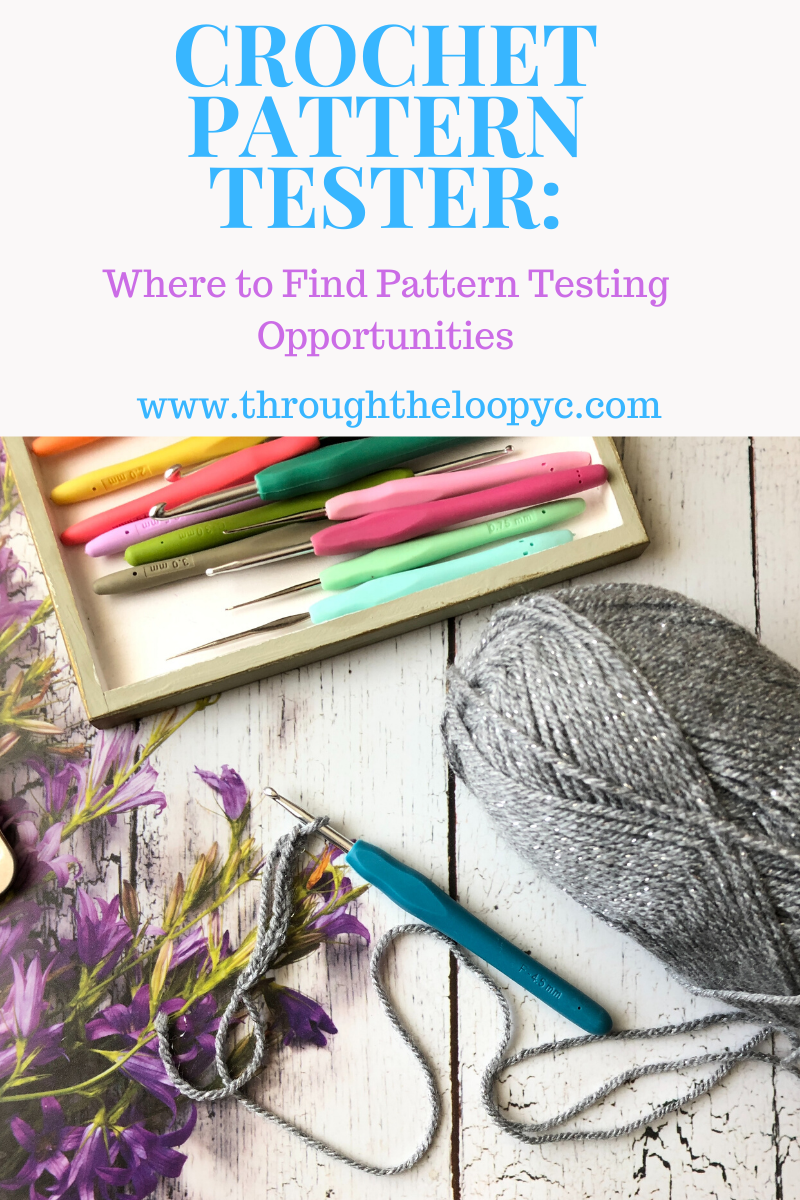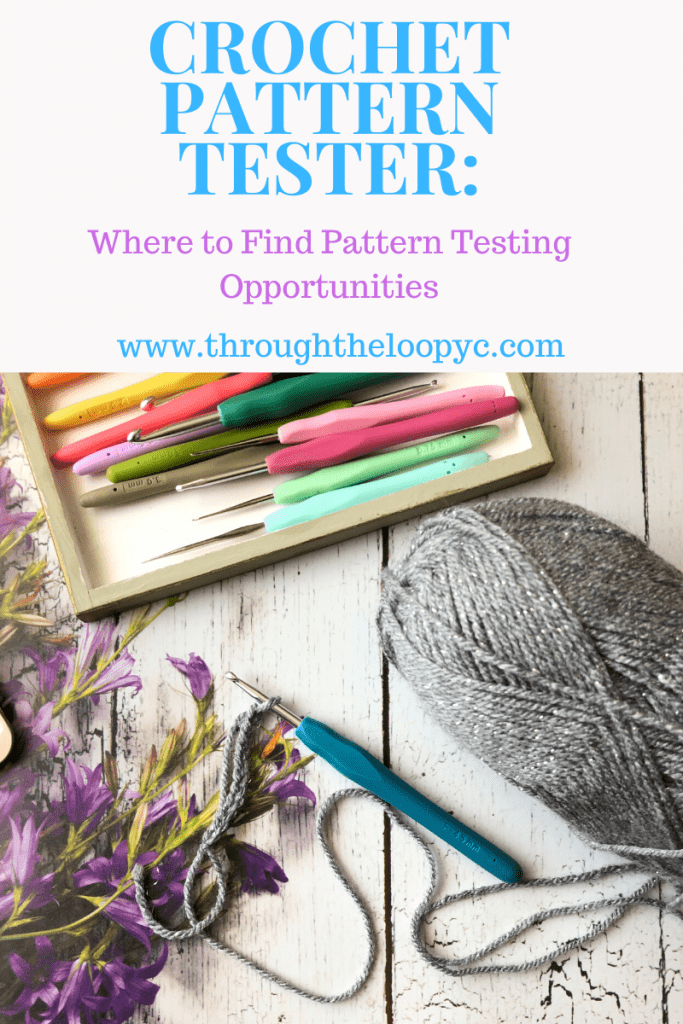 Where To Find Pattern Testing Opportunities
I've created a list with some of my favorite ways to find crochet pattern testing opportunities. I will note that this list is not exhaustive, there are many places to find testing opportunities, these are just some of the ones I have used and have found to work well.
Pattern Testing Opportunities on Social Media
Facebook
There are many groups on Facebook dedicated to pattern testing and being a platform for designers to post testing calls. A couple of my favorites are Pattern Testers and Crochet Pattern Testers. Both groups are moderated well and hold the designers and testers accountable for not following through with tests properly. Alternatively on Facebook; often designers have there own testing groups set up specifically for their testing calls. Sometimes you can just ask to join by searching, but some designers do keep a pretty solid group and only look to expand their testing pool every so often. Keep an eye out in some of the crochet group boards on Facebook for designers looking to expand their private testing pool.
Instagram
Did you know there are actually specific hashtags designers use for crochet pattern testing calls?? Many designers specifically use ig for their tests and and even run them via Instagram group messaging! To find crochet pattern testing opportunities on Instagram you can either follow some of your favorite designers and watch for calls the may make or follow these popular hashtags for pattern tests: #crochetpatterntesters, #crochetpatterntester, #patterntesterswanted, #crochetpatterntesting, and #patterntester.
Pattern Testing Opportunities Around The Web
Ravelry
If you use Ravelry to it's full potential, it's a great way to find open pattern testing calls! In their groups section they have an entire group called The Testing Pool dedicated for testing calls for crochet or knit patterns! Again, this group is moderate to make sure designers and testers alike are are adhering to the rules and test guidelines.
Yarnpond
Yarnpond is a fairly new platform for designers and testers. It's only been around since 2018 but it's definitely got a strong start. What makes Yarnpond different from the other platforms is the ability to rate both the designers and testers. It also isn't free for designers to post pattern testing calls so you can be assured there are serious designers who are dedicated to their tests and testers. As a tester, it is free to use and apply to opportunities you can also set up a portfolio for designers to look through when making their selections. Find out more info about Yarnpond here.
Designer Direct
Another way to find crochet pattern testing opportunities to go right to the blog or website of your favorite designers and look to see if there is an open testing call or Tester Application that you can fill out right on their site. These are a good ways to try and getting in to the tester pool of any specific designers you would like to work with. To see an example or to sign up to be a pattern tester for TTLYC click here.
There you go!
As, I mentioned, this is by no means the only ways to find crochet pattern testing opportunities, but some of the most popular ones and ones I have had experience with. This list should definitely get you started. Before you know it you'll be finishing one test and moving right on to the next!
Thank you for stopping by and don't forget to check out some of my patterns here.
If you'd like to stay In The Loop with all things Through The Loop Yarn Craft join the Newsletter for a special gift and updates of pattern releases and special offers!
I so appreciate your love and support!
Xo,
Ashley
PS: Have some other suggestions to be added to the list? Let me know in the comments and I'll look into adding them!!
Please follow and like us: