This post may have affiliate links, which means I may receive commissions if you choose to purchase through links I provide (at no extra cost to you). Thank you for supporting the work I put into this site!. Read my full disclosure here .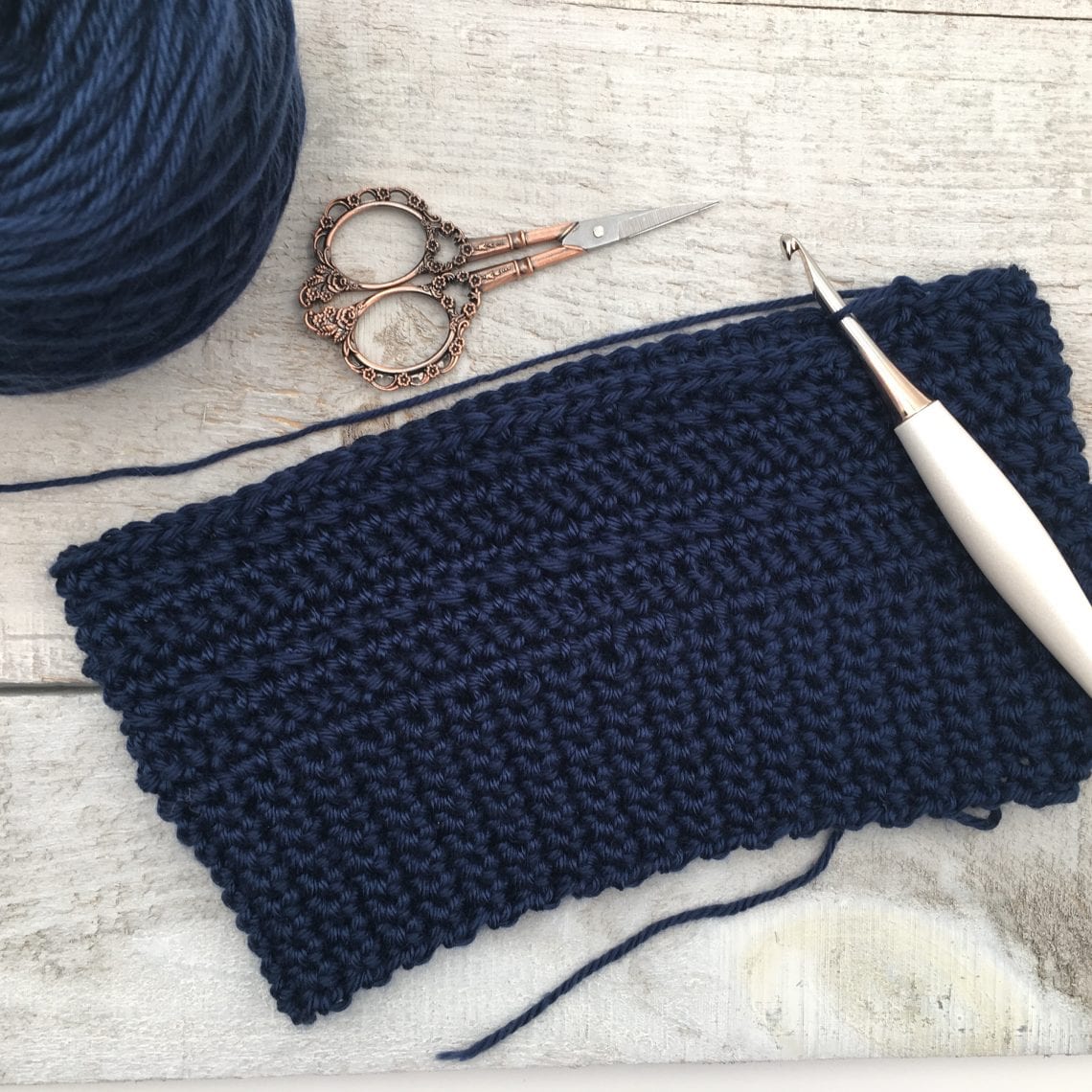 Crochet Pattern Tester: What You Need To Get Started
So, you want to get started crochet pattern testing. That's awesome!! I've got good news for you too!!!
It's not difficult to get started!!!
It's really not! You'll want to make sure you have a few things lined up to ensure you are getting chosen when you apply for a crochet pattern testing opportunity. Let's go through some things that are almost always requested by designers.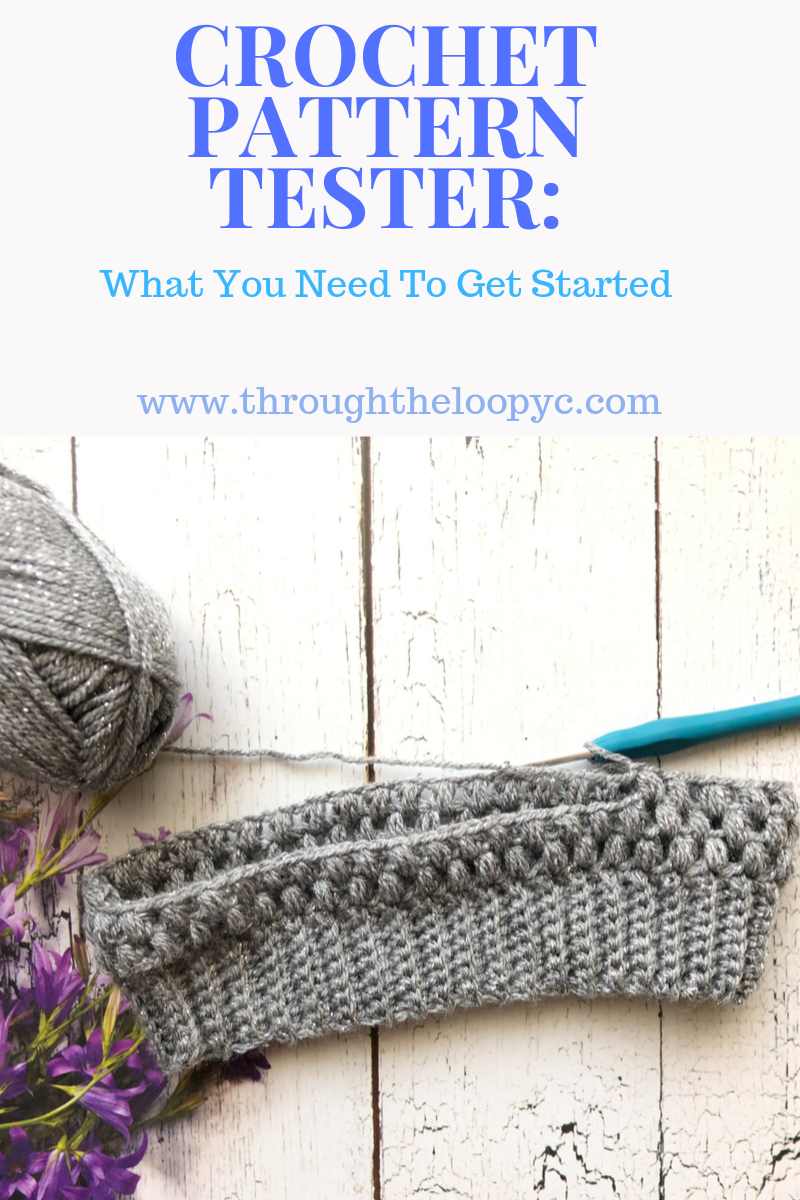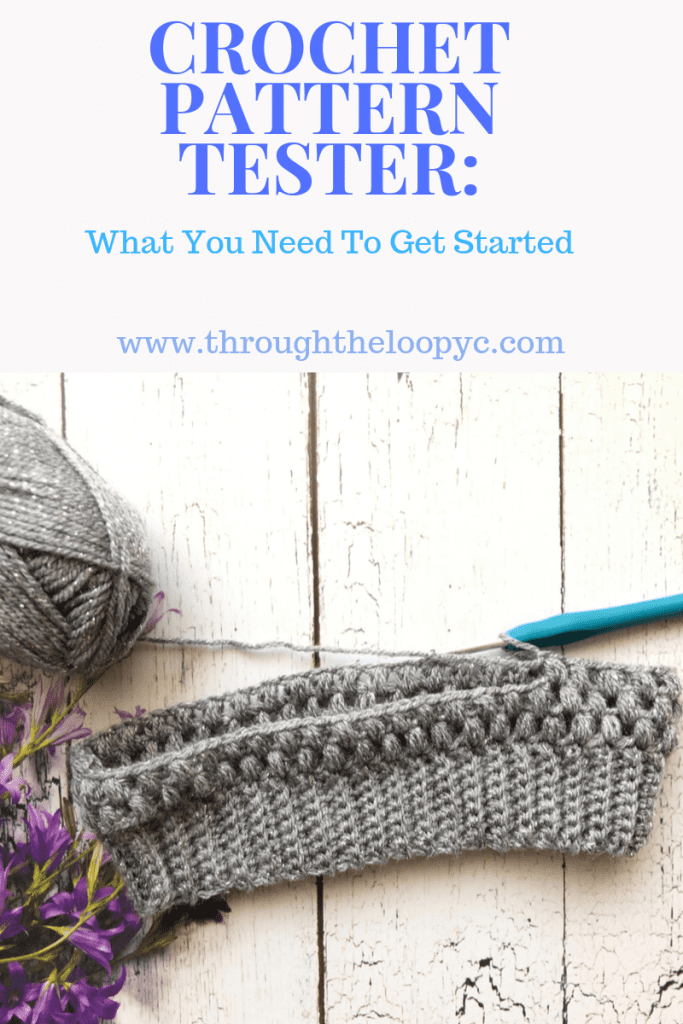 Pattern Tester Essentials: Get Started
Crochet Hooks. Captain obvious?! No, really though, having an assortment of sizes will be a definite benefit! When a designer has a tester call for a test you love, it kinda sucks when you don't have the right hook size and you want to be able to get started right away if chosen. Besides, it's always awesome to have a valid reason to buy more hooks!
Yarn Stash. Ya, I said it! You never know what colours you might need! I prefer having some at my finger tips for choice and inspiration. However, if a stash isn't an option, you could always make a quick run your fave yarn store!
Basic Skills. I definitely recommend having a good grasp of the basic crochet stitches (US terms); Chain (ch), single crochet (sc), half double crochet (hdc), double crochet (dc), and triple crochet (tc). Any more advanced stitches are usually combinations of these, so having these down is an awesome start!
Proofreading abilities. One of the main jobs as crochet pattern tester is to proofread the pattern for the designer. Having testers who are able to point out a missed comma or spelling error is an essential part of the testing process for the designer.
Gauge Measuring. If you are unsure of how to measure your gauge, now is the time to learn! In pattern writing and testing, gauge is an integral part of sizing. A designer cannot guarantee sizing of hats or garments without making sure the testers gauge is correct.
Kitchen Scale. Yep! Being able to accurately calculate how much yardage you have used in a project will require the ability to weigh it!
---
Check out my other article about the benefits of being a crochet pattern tester here!
See where to find pattern testing opportunities here!
---
Pattern Tester Recommendations
There are somethings that will help you get started and be chosen for a pattern test as well, but aren't necessarily essential.
Instagram. Designers often ask to add a link to your public, crochet related ig account in your application. Having an instagram account was the first social media platform I got when I was looking into pattern testing. I found almost all the test I was interested in asked for this. It's a great tool for you and the designer to generate exposure of the new pattern.
Ravelry. Like Instagram, many designers ask for a link to your Ravelry as well, and require you to add your project to the design link once the pattern is released. If you don't have Ravelry you should look into it anyway, it's a great way to store and organize patterns you love, and lots of designers use it as their sole platform for selling or gifting patterns.
Facebook. Though I have found Facebook isn't asked to link as a requirement like Ig or Ravelry, for a pattern test; it's a great way to find pattern testing opportunities and a lot of tests are hosted via Messenger.
Email. If you have none of the above and aren't finding pattern testing opportunities on any of the above sources; email is necessary for the designer to send you the pattern and for you to send back your notes!
That's It!
That is the basics to getting started for most crochet pattern testing opportunities. It's good to have the other basics too, such as scissors, measuring tape, and yarn needle of course, but you have those already I'm betting! So, if you've gone through the lists and you've got all your bases covered you can apply to be a tester for Through The Loop Yarn Craft here, and head over to this group on Facebook and see what other opportunities await you!
Thank you for stopping by and don't forget to check out some of my patterns here.
If you'd like to stay In The Loop with all things Through The Loop Yarn Craft join the Newsletter for a special gift and updates of pattern releases and special offers!
I so appreciate your love and support!
Xo,
Ashley
Please follow and like us: