This post may have affiliate links, which means I may receive commissions if you choose to purchase through links I provide (at no extra cost to you). Thank you for supporting the work I put into this site!. Read my full disclosure here .
Palm Tree Key Chain – Free Pattern
My youngest daughter asked me if I could make her a palm tree she could hang from her backpack, so of course I jumped right on it! I sat down with my Furls hook and yarn and started whipping one up. I honestly wasn't thinking too much about it. The Palm Tree Key Chain ended up being so quick and easy I knew I had to share!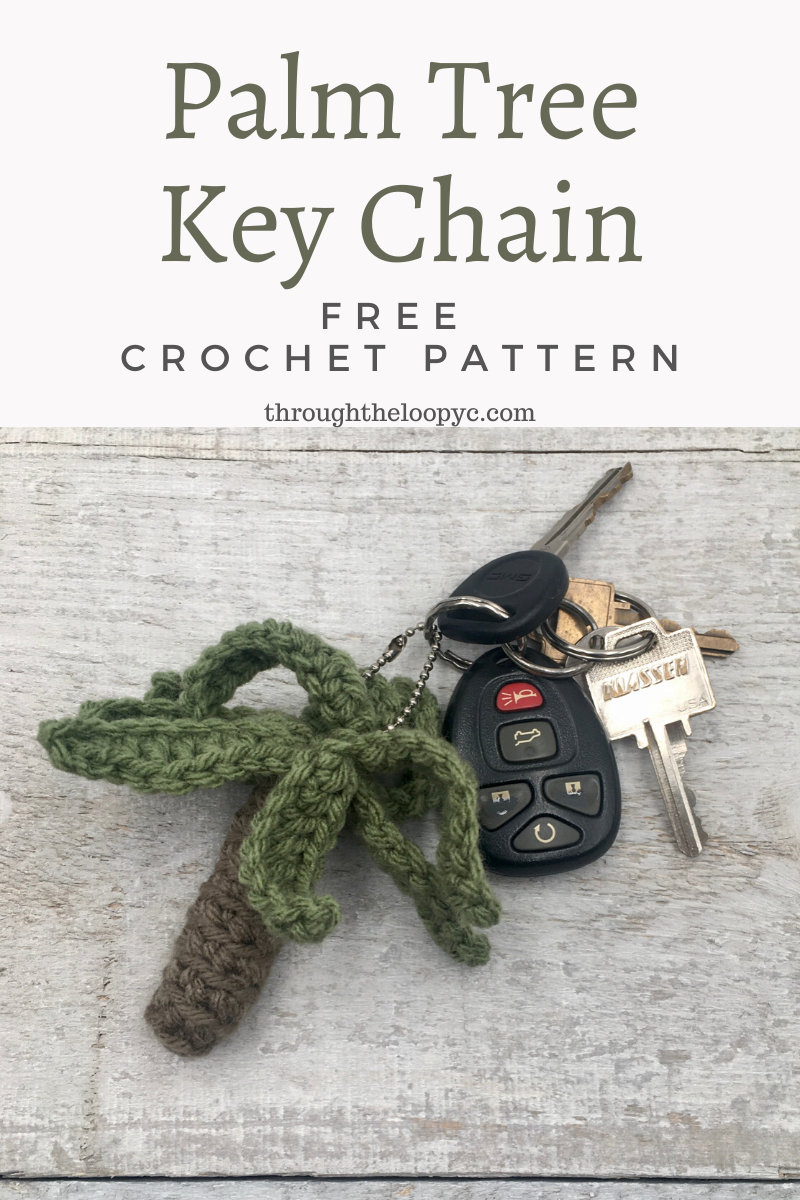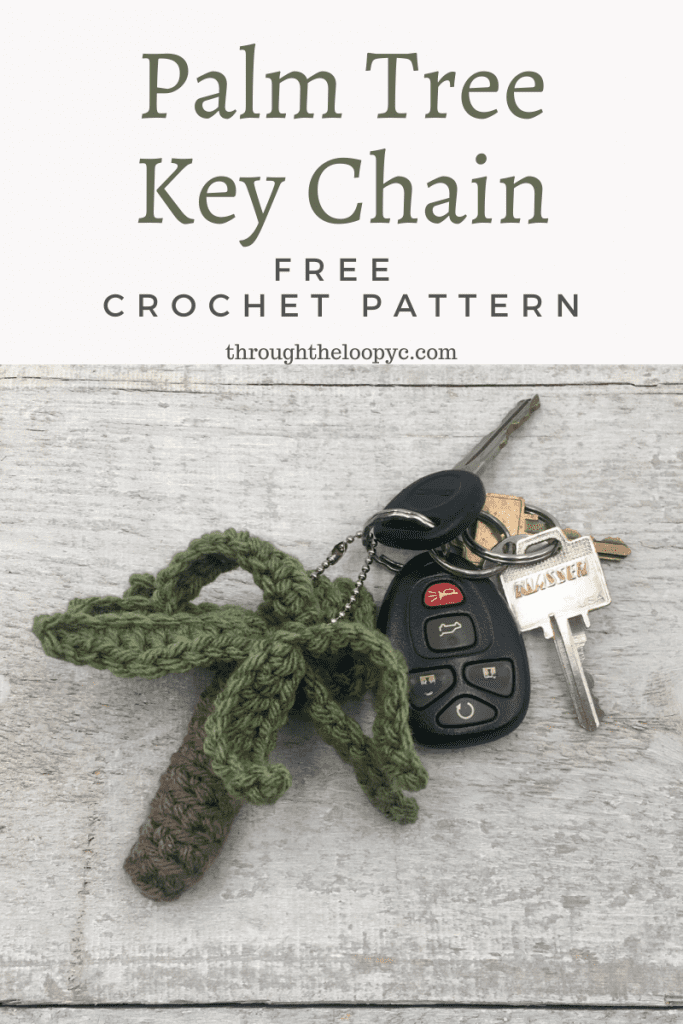 Save It To Your Favorites!!

Premium Ad-Free Printable PDF
Get your copy of the premium ad-free PDF pattern. The Premium version includes photo tutorial for the leaves and closing the top!!
No Sew Amigurumi
One of things that I love most about the Palm Tree Key Chain is that there is no sewing on parts!! I don't know about you, but for me sewing the pieces together on amigurumi is right there in the same category as sewing in ends!
I was able to design this palm tree with minimal ends to weave in and making the leaves with a continuous round. For me this makes it so much more exciting than sewing each leaf on individually.
The Tester Pictures
My testers for the palm tree were so quick and did an amazing job! They even had some fun with colour!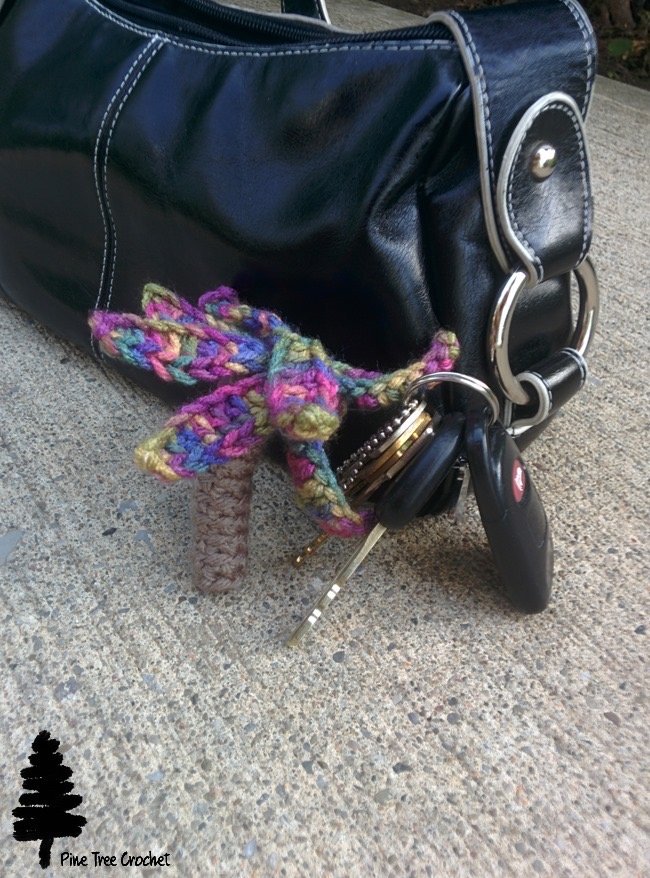 Palm Tree Key Chain Pattern
Materials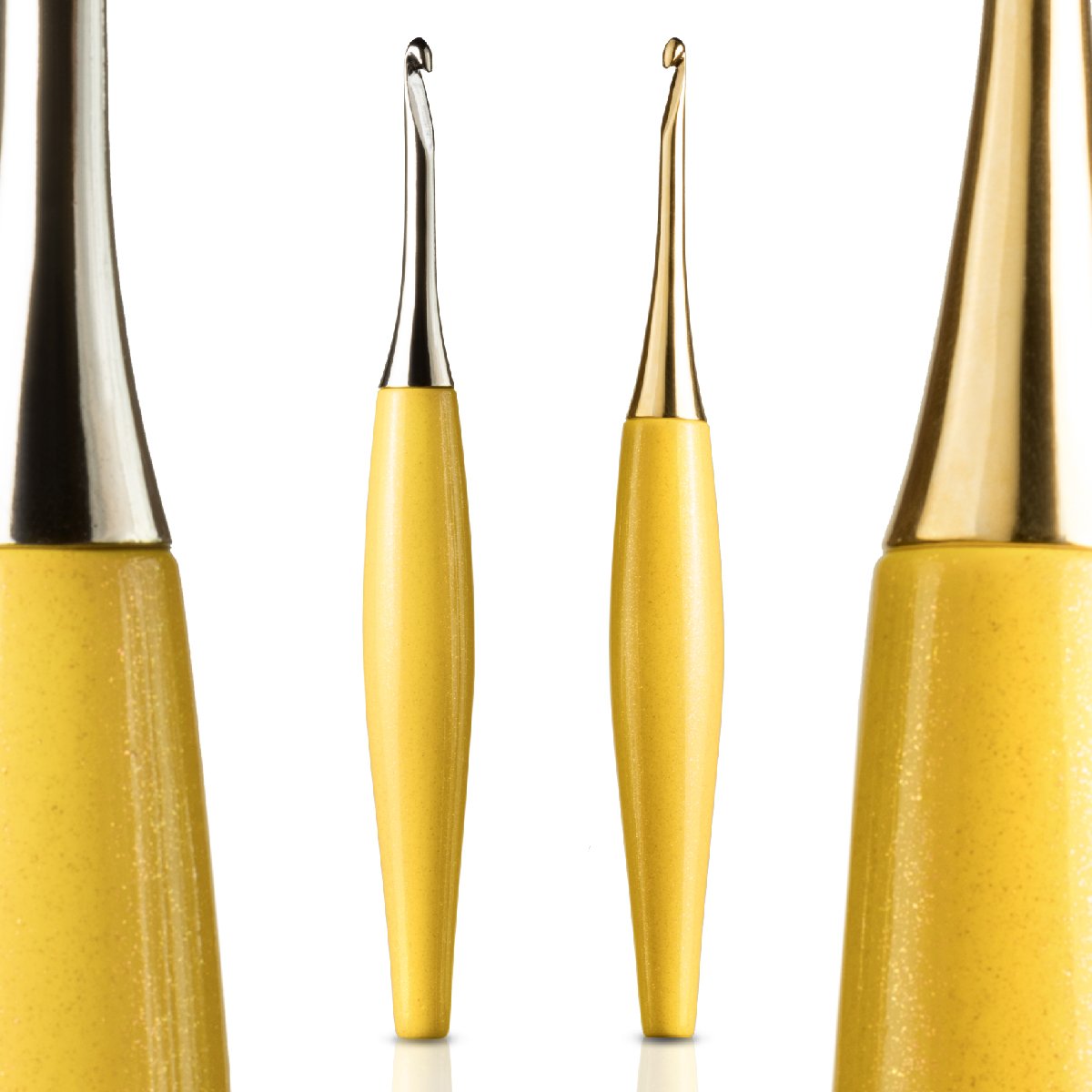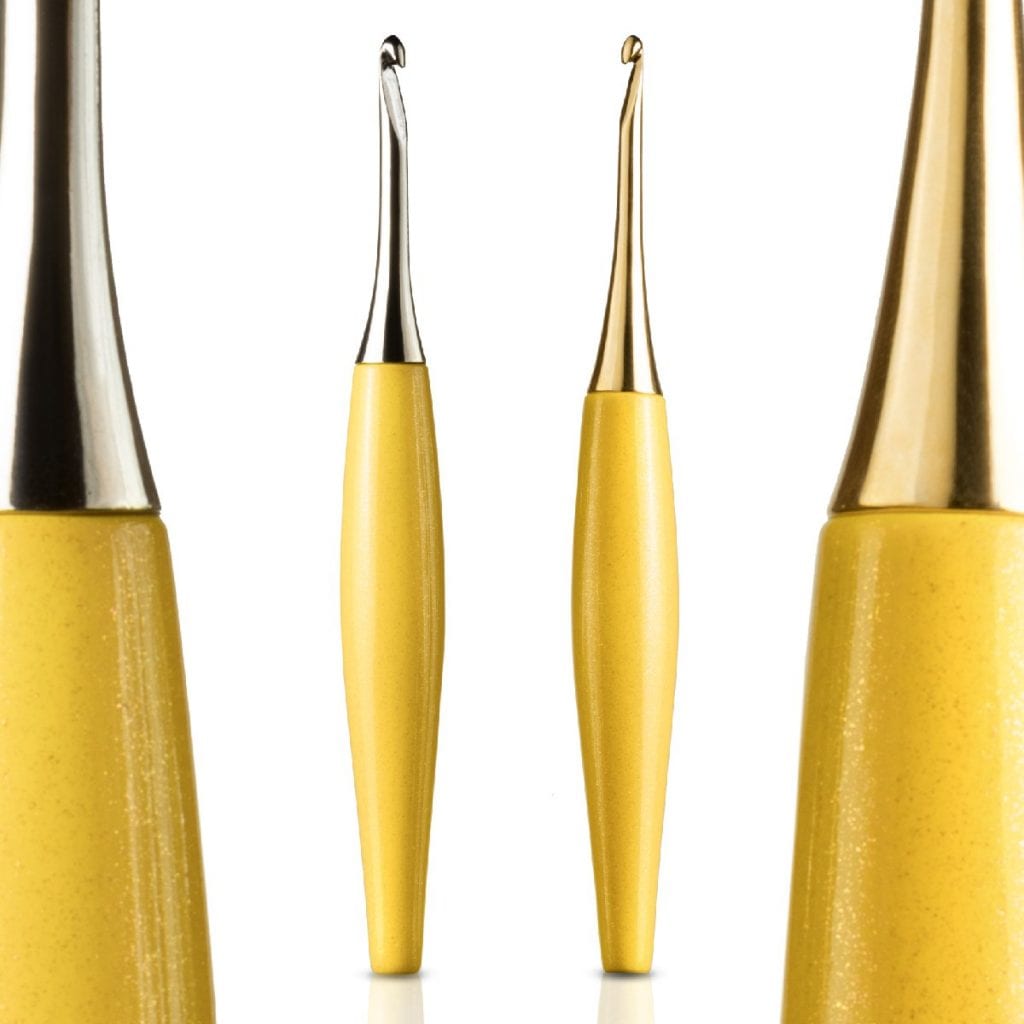 Difficulty
Easy
Gauge
8 stitches x 7 rows = 2″ Pattern for gauge scblo
Size
Finished dimensions laid flat: Approximatly 3″ high x 5.5″ wide, leaves stretched.
Stitch Abreviations
ch – Chain
mc – Magic Circle/Magic Ring
sc- Single Crochet
scblo – Single Crochet Back Loop Only
hdc – Half Double Crochet
dc – Double Crochet
sl st – Slip Stitch
st(s) – Stitch(es)
Pattern Notes
US Terminology
All ch1 do not count as a stitch
This pattern contains no sewing on of parts
The placement of leaves is really up to you, there is no specific place that the leaves need to be! Use your creativity to guide where they go. The number of leaves is also variable and can be determined based on the look you like.
Use your fingers to bend/form the leaves to the curve or directions you'd like.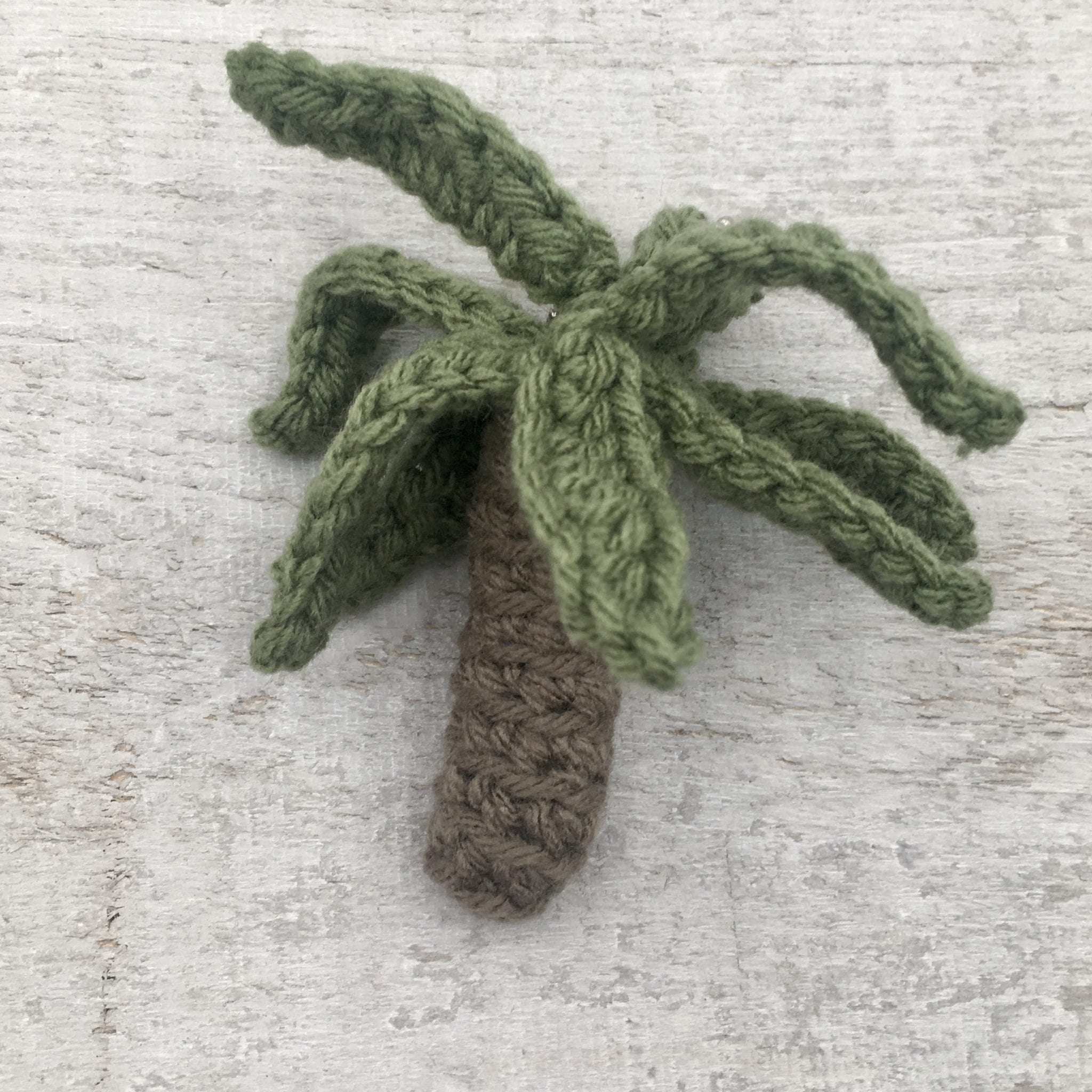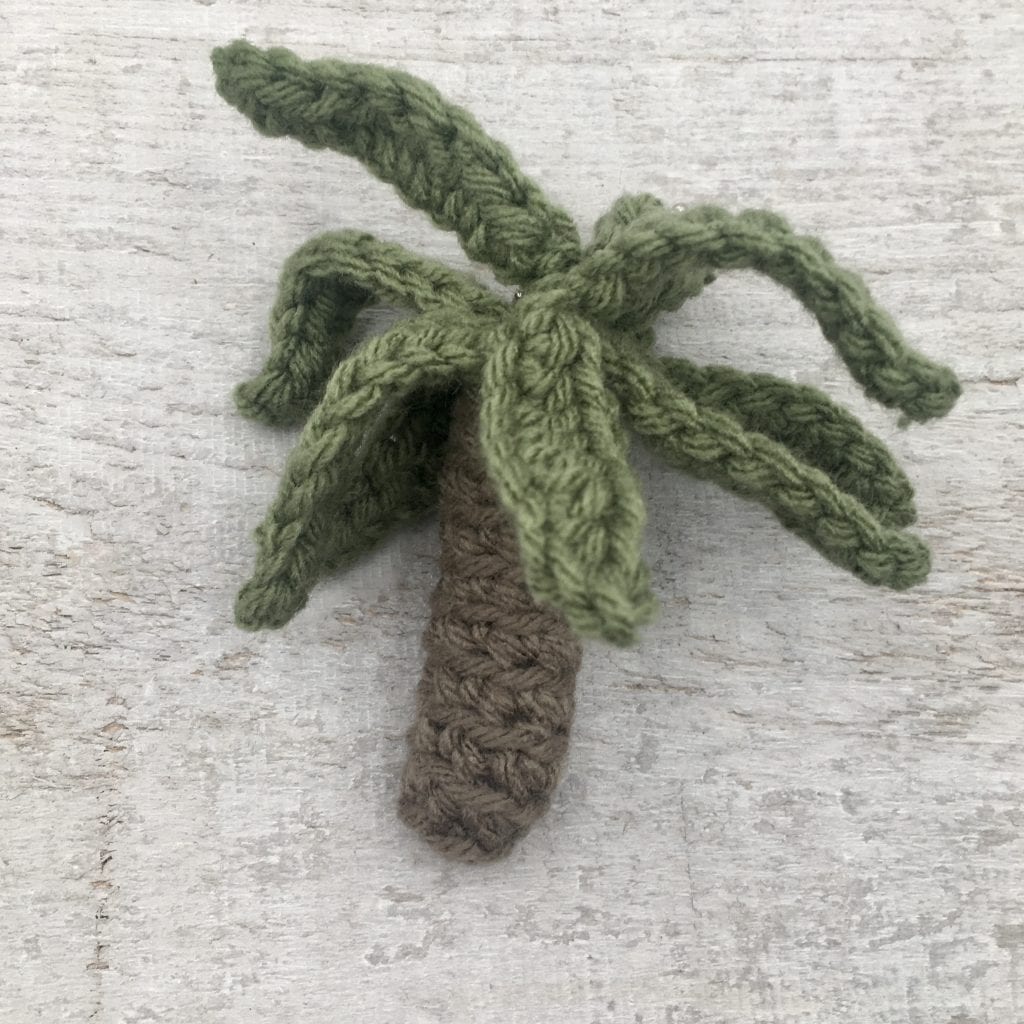 Palm Tree
The Pattern
With Brown or colour for trunk
Rnd 1: mc, 6 sc in circle, join with sl-st to first sc, ch1 ( 6sc).
Rnd 2-10: scblo in each st around, join with sl-st to the first sc, ch1 (6sc).
Stuff with polyfill or yarn scraps as you go to make stuffing easier.
After rnd 10, tie off the brown and stuff the tail into the trunk.
With Green for leaves
Join green yarn to the same place you tied off brown, ch1.
Leaf
ch 10, starting in 2nd ch from hook, 1 sc, 2 hdc, 3 dc, 2 hdc, 1sc, sl-st to next stitch on the trunk, repeat for as many leaves as you wish around the trunk. I did 6 leaves around.
Closing the top
From the same place you finished your last leaf, ch1 and sl-st across the top to the opposite side to join. Continue to sl-st across the top to close, 3 or 4 sl-sts should close it.
Top Leaves
From where you completed the sl-sts to close, continue the steps to make the leaves as many times as you wish to cover the sl-sts and complete the look of the tree. I did 3 more leaves across the top. Tie off.
Once complete, attach your key ring. The style I have is easy to just push through under stitches. Some styles may require sewing in place. If you need to sew in place use the tail from the last leaf before weaving in ends.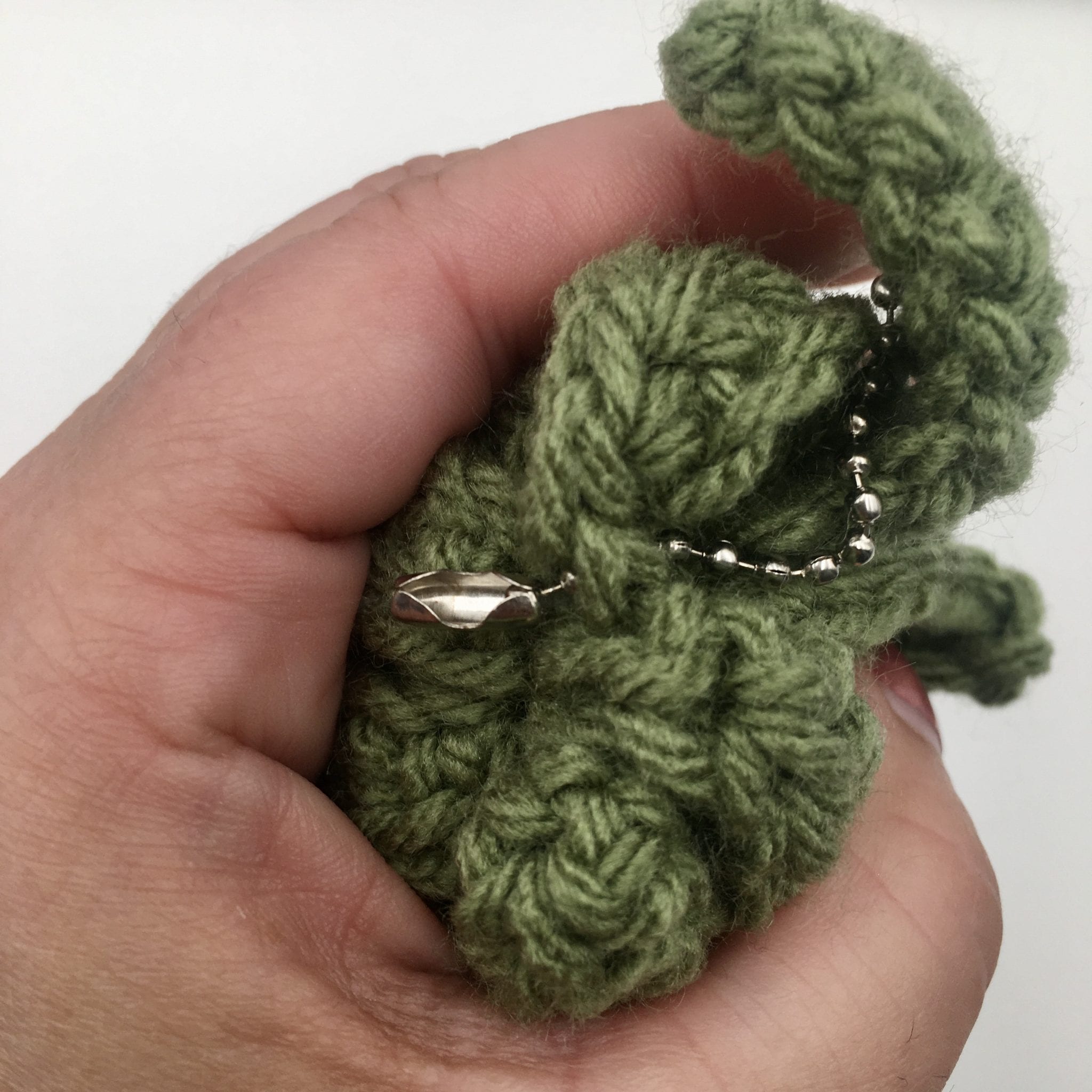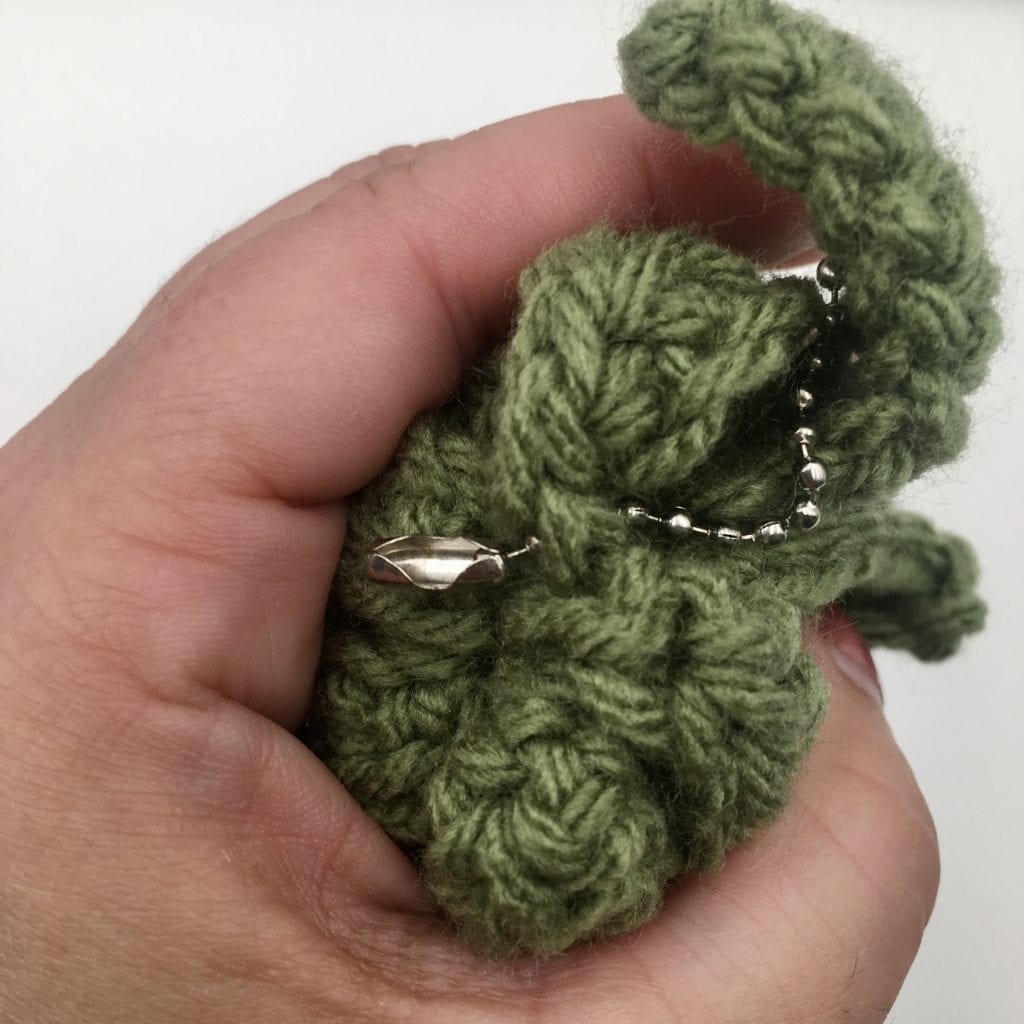 Weave in remaining ends, and you're done!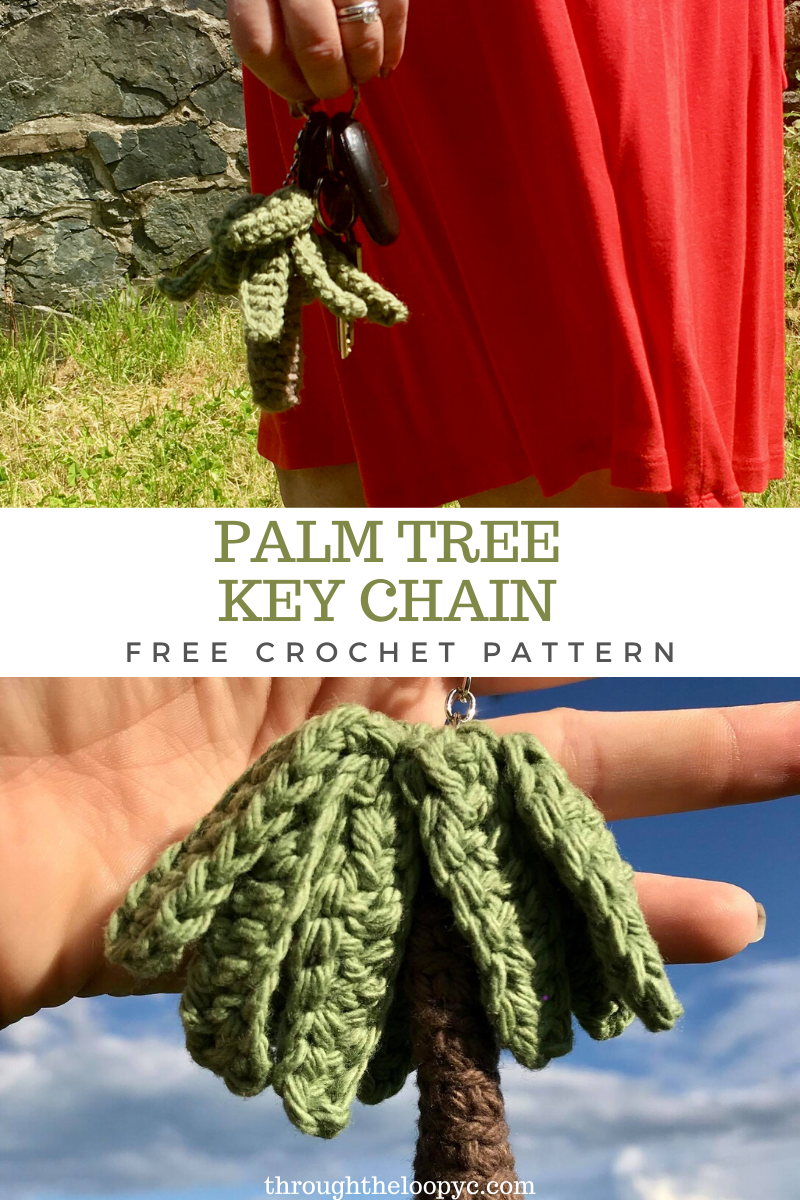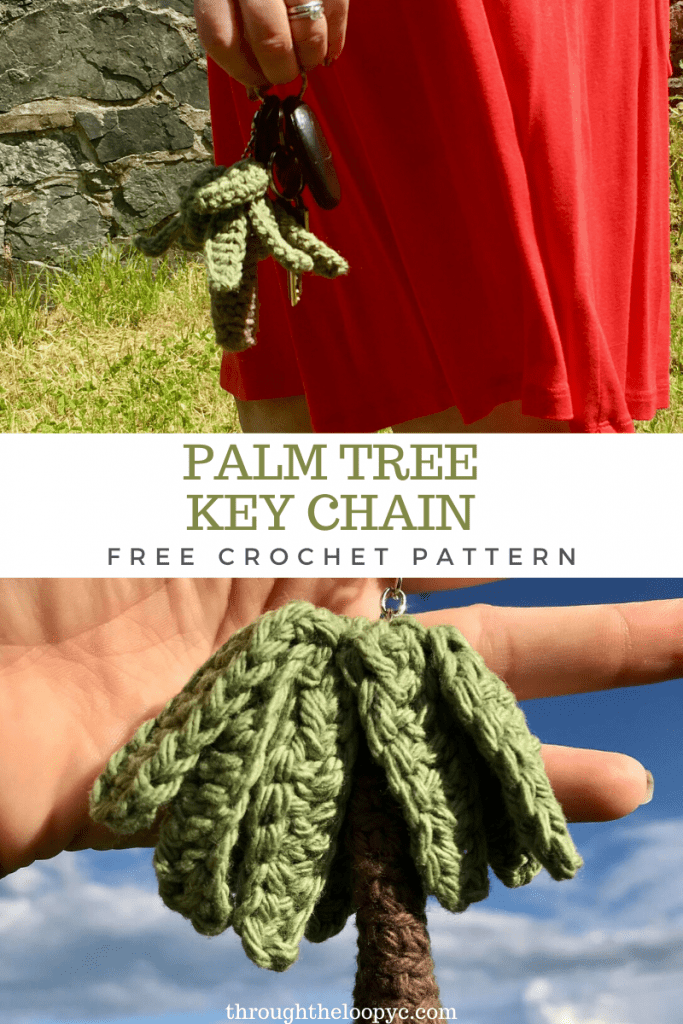 All Set!!
There you have it! Your very own Palm Tree Key Chain!
Prefer printed copies better?! The ad-free printable premium PDF version with stitch tutorial is available on Etsy or Ravelry!
While you're here why not take a look at my other patterns?!
If you'd like to stay In The Loop with all things Through The Loop Yarn Craft join the Newsletter for a special gift and updates of pattern releases and special offers!
I hope you love your new Palm Tree Key Chain!! I would love to see how yours turn out especially if you play with colour and size!!
Thank you for stopping by!
Please feel free to sell your handmade products created from this original Through The Loop Yarn Craft pattern. I ask that you please give credit to Ashley Edmonds from TTLYC as the designer, when possible, and link back to www.throughtheloopyc.com and/or @throughtheloopyarncraft (on social media) when selling and sharing images online.
I so appreciate your love and support!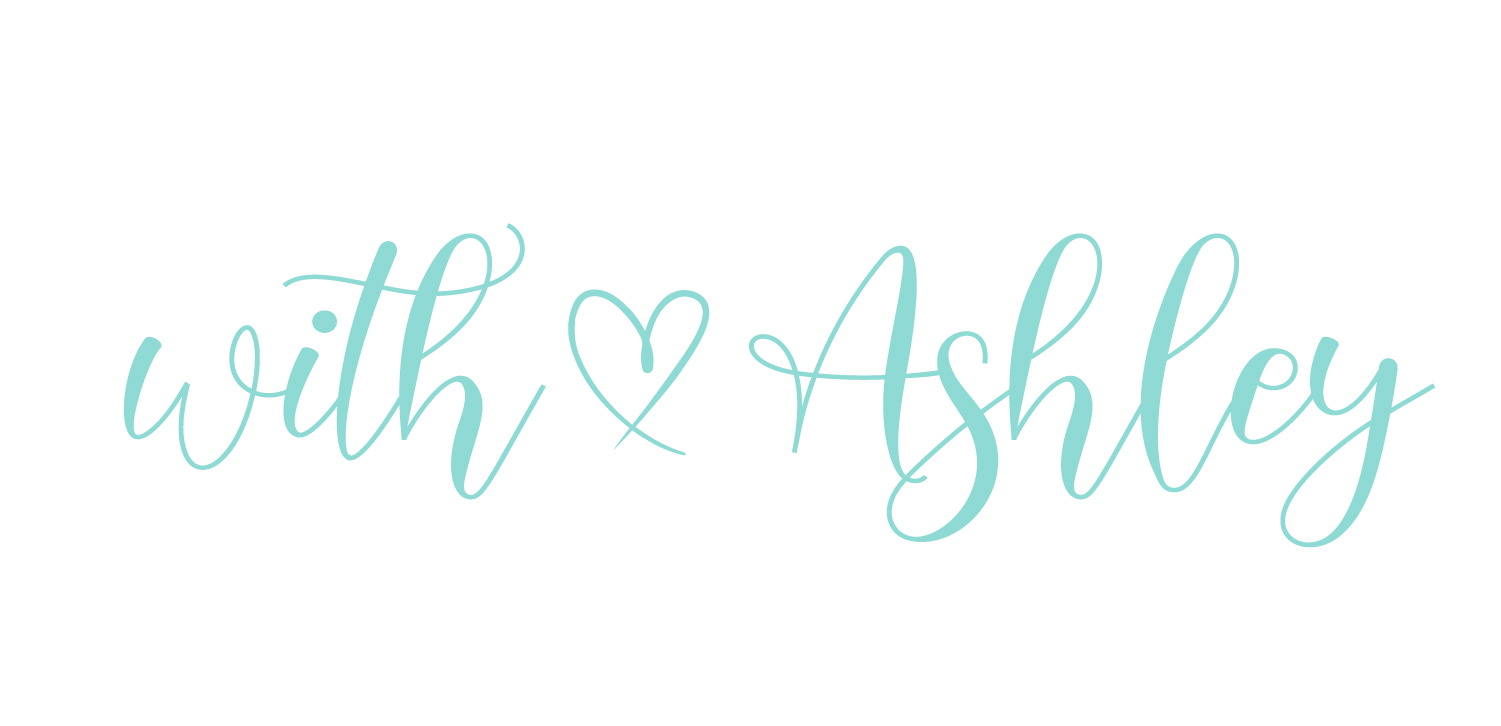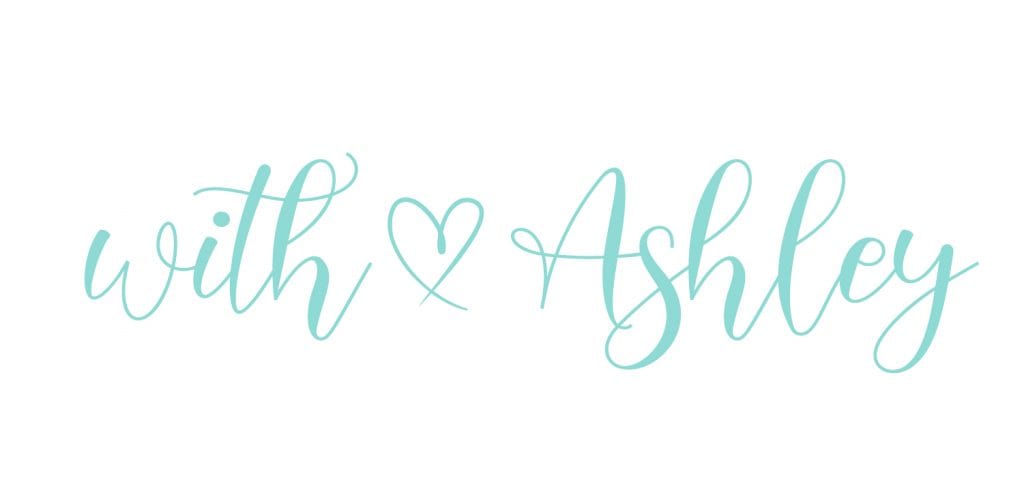 ©2020 Through The Loop Yarn Craft – Ashley Edmonds This pattern and its associated images are copyright protected. The pattern is for your personal use only. Please do not copy/paste, distribute, or alter and claim as your own.
*Indicates an affiliate link which means I may receive commissions if you choose to purchase through links I provide (at no extra cost to you). Thank you for supporting the work I put into this site!. Read my full disclosure here.
Please follow and like us: